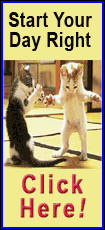 The Indianapolis company says it earned $1.2 billion, or $1.07 per share, in the three months that ended June 30. That's down from the $1.35 billion, or $1.22 per share, Lilly earned in the same quarter last year. Revenue rose 9 percent to $6.25 billion.
Excluding charges, profit was $1.18 per share.
Analyst expected earnings of $1.19 per share on $6.01 billion in revenue.
Sales for Lilly's best-selling drug, the antipsychotic Zyprexa, climbed 12 percent to $1.41 billion. The company will lose U.S. patent protection for the blockbuster drug in October.