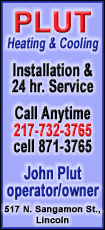 The result was down from a profit of euro227 million in the same period last year.
Nokia said its revenue fell 7 percent to euro9.3 billion from euro10.0 billion the previous year. It shipped 88.5 million mobile devices in April through June, down from 111 million a year ago and 108.5 million in the previous quarter.
"The challenges we are facing during our strategic transformation manifested in a greater than expected way" during the quarter, CEO Stephen Elop said. "However, even within the quarter, I believe our actions to mitigate the impact of these challenges have started to have a positive impact on the underlying health of our business."
Nokia's share was up 4.6 percent at euro4.26 on the Helsinki Stock Exchange immediately after the report.
Nokia said it was accelerating its cost-cutting plan to exceed the previously targeted savings of euro1 billion in 2013. The reductions would be achieved through cuts in staff and outsourced professionals, facility costs "and various improvements in efficiencies," the company said.
Nokia rose to the top position in the cellphone business in the late 1990s when it overtook Motorola. Although it struggled in the U.S., it dominated almost everywhere else, primarily through mass sales of low- and mid-priced mobile phones.