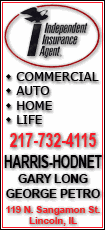 Oil prices fell below $98 a barrel as a stalemate dragged on among U.S. lawmakers over raising the debt ceiling.
In early European trading, the FTSE 100 index was down 0.3 percent at 5,835.24. Germany's DAX lost 0.6 percent to 7,177.43 and France's CAC-40 slipped 0.1 percent to 3,749.42.
Wall Street was set for a lackluster open. Dow futures were nearly unchanged at 12,512 and S&P futures dropped 0.1 percent to 12,571.91.
Japan's Nikkei 225 closed up less than 0.1 percent at 10,010.3 after spending most of the day in negative territory. China's Shanghai Composite Index lost 1 percent to 2,765.89 while Hong Kong's Hang Seng closed down 0.1 percent at 21,987.2.
Trading was lackluster amid concern about the debt ceiling talks in Washington and a European Union meeting Thursday on the continent's debt crisis, said Jackson Wong, vice president of Tanrich Securities in Hong Kong.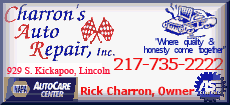 "Without either of these two major overhangs being resolved, I don't think markets will go anywhere," Wong said.
Seoul's Kospi fell 0.5 percent to 2,145.04. Taipei, Singapore and Bombay declined while Sydney was up.
Asian concern over the U.S. debt talks was in contrast to Western markets that rallied Wednesday after reports of progress in Washington in raising the government's $14.3 trillion debt limit to avoid a default.
China's stocks were hurt by a report Thursday that Chinese manufacturing activity fell to a 28-month low in July following repeated rate hikes and other measures to cool an overheated economy. HSBC Corp.'s manufacturing index fell to 47.2 from June's 50.1 on a 100-point scale on which numbers below 50 show activity declining.