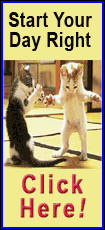 Centers for Disease Control and Prevention officials on Wednesday warned consumers that Blue Lobster Farms in June had resumed shipping African dwarf frogs from its Madera County, California, breeding facility. They say the frogs may still pose a serious health risk.
The company voluntarily stopped shipping the frogs in April, after an investigation fingered them as the source of a salmonella outbreak that sickened people nationwide over two years. No one died, but many illnesses were in children under 5 years old -- some hospitalized.
Company officials could not be reached for comment.
___
Online:
http://www.cdc.gov/salmonella/water-frogs-0411/