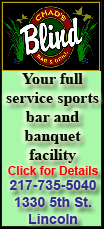 The players passed on any vote Wednesday, even though representatives of each of the 32 teams and the NFL Players Association's executive committee were in Washington for that purpose. A person familiar with the negotiations told The Associated Press there was agreement among those players on what items needed to be resolved before any overall offer would be accepted.
A second person, also speaking on condition of anonymity because the talks are supposed to be secret, said those players gave what was termed "conditional approval" of the proposal -- as it stood Wednesday.
And the league said both sides would work through the night to try to have a final agreement ready for ratification Thursday, when the owners will have a special labor meeting in Atlanta. The deal is expected to last 10 years, although even that wasn't 100 percent certain Wednesday night.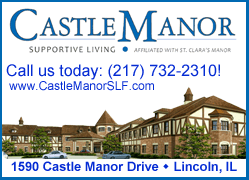 "It's obviously a complicated agreement, but I think both sides are at the point where they can close, they should close, and we should be in a position to take votes," NFL general counsel Jeff Pash, the owners' lead negotiator, said following a five-hour session at a hotel near Atlanta's airport.
But the players didn't get that far during nearly 10 hours of meetings in Washington.
"We still have a lot of work to do," said Pro Bowl offensive lineman Tyson Clabo, who played for the Atlanta Falcons last season.
Even after all acceptable terms are established, it only would lead to a collective bargaining agreement if the team reps recommend re-establishing the NFLPA as a union, which must be approved by a majority vote of the 1,900 players. Those votes probably would be done on a conference call.
In March, when talks broke down and the old CBA expired, the NFLPA said it was dissolving itself as a union and instead becoming a trade association, a move that allowed Tom Brady and other players to sue the league under antitrust law. Only a union can sign off on a CBA.
Remaining issues are believed to include how to set aside three pending court cases: The players' antitrust lawsuit against the NFL in federal court in Minnesota; the TV networks case, in which players accused owners of setting up $4 billion in "lockout insurance," money that the league would receive even if there were no games played in 2011; and a collusion case, in which players said owners conspired to restrict salaries last offseason.
NFL Commissioner Roger Goodell joined the Atlanta meeting of nine of the 10 members of the labor committee, which hoped to recommend a finalized proposal to all club owners when they gather Thursday. Asked whether owners would consider approving an agreement Thursday, Carolina Panthers owner Jerry Richardson smiled and said: "I'm always ready for a vote."
For passage of a new agreement, at least 24 owners must vote yes.
"I think that's the healthy outcome: to have a complete, comprehensive, global agreement that settles all the disputes and puts us on a path where we are going forward together as business partners, the way it should be, rather that going forward with one hand and fighting over something that should be in the past," Pash said.