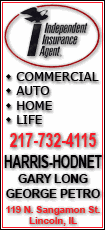 The rookie dominated over eight innings, Jimmy Rollins homered from both sides of the plate and Philadelphia pounded Ryan Dempster and the Chicago Cubs 9-1 on a scorching Wednesday at Wrigley Field.
It was another standout performance by Worley (6-1), who won his fourth straight start and continues to give the Phillies all they could ask for with Roy Oswalt and Joe Blanton injured.
"You never know who's going to step up," manager Charlie Manuel said. "This is a game of opportunity. When you get an opportunity, you have to take advantage of it. Some guys do and some guys don't."
The 23-year-old right-hander allowed one run and four hits while striking out seven and walking two, and he got all the support he needed.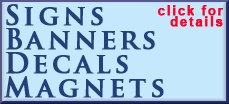 Rollins hit solo shots batting left-handed off Ramon Ortiz in the sixth and from the right side against John Grabow in the eighth. It was the second time in his career that he went deep from both sides and his first multi-homer game this season. He has seven in his career.
Dempster (7-7) lasted just three innings, giving up six runs and seven hits. But what stood out to manager Mike Quade was one misadventure in the first inning.
Shortstop Starlin Castro waved off second baseman Darwin Barney on a pop fly by Michael Martinez with one out and lost the ball in the sun, allowing it to fall in for a single. That set the tone for a two-run inning and, really, a miserable afternoon for the Cubs.
"We've got to stop," Quade said. "Ball's in the sun, we've got to communicate. Cassie thought he had that all the way. I look back at this whole game to that play. The sun's been in the same damn spot for however long Wrigley Field's been here. ... Those are two talented kids in the middle of the diamond. We make enough mistakes, but it's so important for those guys to play well."
Martinez had two hits, two steals and scored two runs for Philadelphia. Chase Utley added two RBI doubles and scored one. The Phillies broke this one open early.
With the game-time temperature at 97 degrees, they jumped on Dempster with two runs in the first, three in the second and another in the third.
"I felt like they'd get ahead and work the count, make me miss, and when I missed they didn't miss," he said.