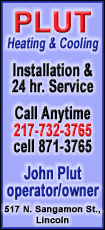 McMahon (mik-MANN') and girlfriend, Lori Navon, who were injured along with the driver on Monday when the limo swerved off U.S. Highway 395 in Pleasant Valley and crashed through a barbed-wire fence into a drainage ditch.
McMahon's agent Vincent Calo told the Reno Gazette-Journal on Wednesday that the former Chicago Bear tore ligaments in his foot and suffered trauma to his head, neck and back. Navon suffered a concussion.
Calo says both have returned home to Scottsdale, Ariz. McMahon played over the weekend in a celebrity golf tournament at Tahoe.
McMahon played in the 1986 Super Bowl.
___
Information from: Reno Gazette-Journal, http://www.rgj.com/