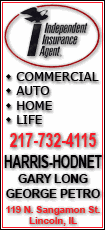 Billy Butler swung at a slider in the dirt that got away from catcher A.J. Pierzynski and Gordon raced home and scored with a headfirst slide to give the Royals their 10th win in the final at-bat.
"I told Eddie I knew they were going to pitch Billy tough with splitters and sliders," Gordon said. "I told him if I get anything close to a wild pitch I'm going. Once I saw it get away from Pierzynski a little bit, I was off."
Chris Sale (2-1) retired the first two batters before walking Gordon, who went to third on Mitch Maier's single. Santos then replaced Sale.
The White Sox managed just five hits -- four singles and Carlos Quentin's home run -- off starter Bruce Chen and relievers Joakim Soria and Aaron Crow.
"We win that game because of Chen and our bullpen keeps us in the game," Gordon said. "They really won the game for us."
Crow (3-2) worked two scoreless innings, allowing one hit, for the victory.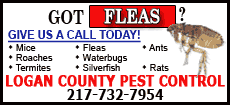 The Royals threatened in the 10th with runners on second and third and two outs, but rookie Mike Moustakas, who is in an 0-for-22 slump, popped up to second baseman Gordon Beckham to end the inning.
White Sox starter John Danks yielded five singles in seven scoreless innings and left with a 1-0 lead that the bullpen failed to hold. Danks walked one, struck out six and did not allow a Royals player to reach third base.
Danks was making his first start since June 25 when he left in the second inning against Washington with a strained right oblique and went on the disabled list. After starting the season 0-8 with a 5.25 earned run average, Danks is 3-0 with a 0.88 ERA in his past five starts.
Royals left-hander Bruce Chen held the White Sox hitless for the first four innings before Quentin led off the fifth with his 19th home run. Quentin hit a 1-0 pitch just a few feet inside the foul pole. Quentin was hit by a pitch from Chen in the second inning. He has been hit by 20 pitches, tops in the American League.
That would be the only run Chen would allow in eight innings. He yielded three singles besides Quentin's home run, walked two, struck out four and hit three batters.
"Bruce was phenomenal," Royals manager Ned Yost said. "He was in and out, changing speeds. Quentin hit a good pitch. He golfed it out."