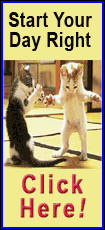 "What's the option, give up? Let us take it down a different path? We want to make it hard for the front office," starting pitcher R.A. Dickey said.
Beltran hit a tying home run and Angel Pagan won it with a 10th-inning drive as New York rallied from an early four-run deficit to beat the sputtering St. Louis Cardinals 6-5 on Wednesday night.
Beltran, who can become a free agent after the season, is at the center of trade talk all around baseball. The switch-hitting slugger is perhaps the biggest prize available on the market as the July 31 non-waiver deadline approaches.
"Not really thinking about it. I hear what you hear, but I have to prepare myself and help the team any way I can," he said. "I cannot assume anything right now. Nobody's talked to me. Nobody's said anything to me."
Beltran hit a two-run shot and new father Josh Thole had two RBIs for the Mets (49-48), including a tying single off Jason Motte with two outs in the eighth.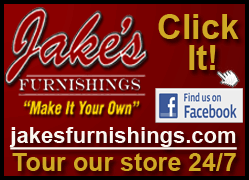 Albert Pujols was not in the St. Louis starting lineup, rested against Dickey's knuckleball with a scorching day game on deck Thursday. But the Cardinals built a 4-0 lead for Kyle McClellan, who is 0-5 with a 5.48 ERA in his last eight starts.
Matt Holliday had three hits and two RBIs for St. Louis. Locked in a tight race near the top of the NL Central, the Cardinals have dropped four of five since the All-Star break.
"You've got to finish out games and we haven't been able to do that very well," Holliday said. "We've got two months left, 2 1/2 months left. So yeah, you've got to start winning games. I mean, you're not going to win the division and accomplish your goals losing. But at the same time, you don't panic and start doubting yourself."
The teams are back at it Thursday at 12:10 p.m., with expected temperatures in the mid-90s accompanied by sweltering humidity.
Pagan connected on the first pitch from Fernando Salas (5-4), hitting a drive off the facing of the second deck in right field for his first career game-ending homer.
"Fastball, right down Broadway," Pagan said.
Right after he connected, Pagan pumped his fist and watched the ball fly as he tossed his bat aside. When he returned to home plate, he was mobbed by teammates in a joyous celebration.
"I can't hit a ball any harder than that," said Pagan, happy that his family was in the crowd. "You want to be a role model for your kids. It's great for them to see something like this."
Jason Isringhausen (2-0), also potential trade bait, worked two scoreless innings for the win -- one night after notching his 294th career save and first this season. Facing his former team, the veteran right-hander struck out Pujols, Holliday and Lance Berkman in succession.