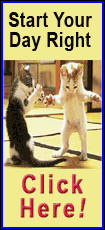 Madigan launched her investigation earlier this year into Lender Processing Services and Nationwide Title Clearing, two of the largest loan servicing companies in the country.

Josh Langfelder, Sangamon County recorder, said he and the 11 other recorders voluntarily are assembling documents for Madigan.

County recorders, one for each of the state's 102 counties, are stewards of deeds and other documents relating to real estate ownership and often receive paperwork from loan servicing and other mortgage processing companies.

"They gave us a sample of documents that may be related to our investigation, and they are gathering more documents to provide," said Robyn Ziegler, spokeswoman for the attorney general. "We're reviewing the information they provided."

Because Madiganís investigation is ongoing, Ziegler would not identify the documents provided or comment on whether the initial sampling will help.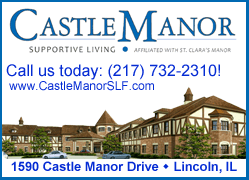 When the global recession hit and the real estate bubble burst, banks and other mortgage holders were flooded with foreclosures. To keep the surge of paperwork moving, some institutions disregarded safeguards that would protect homeowners, such as providing an affidavit verifying the identity of the mortgage owners.
These practices led to a temporary halt in foreclosures last fall, as sloppy paperwork turned into unnecessary foreclosures. Without proper documentation, confusion emerged over who owed what to whom.
"We want to be protective of the homeowners, people who have perchance been foreclosed on that perhaps the ownership (of the mortgage) was not clearly identified, or someone who has bought a foreclosed home," said Rock Island County Recorder Pat Veronda.
"Robo-signing is actually a variety of practices. It can be mortgages individuals signing a document that they have no idea of what's contained within the document and without verifying the information," said Champaign County Recorder Barb Frasca. "It can mean someone forging an executive signature on a document or using their own name on the document with a fake title."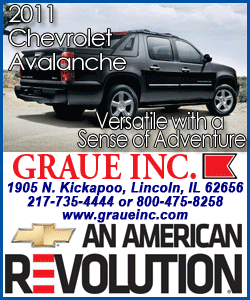 Similar county officials in Minnesota and Massachusetts, for example, are working with their states' attorneys general in robo-signing investigations. For example, the county recorder office for Essex County, Mass., claims to have nearly 1,200 documents with 22 different handwriting styles that all read "Linda Green," according to the Associated Press.
"Linda Green" signatures have found their way to Illinois as well, said Glenda Johnson, chief deputy recorder for St. Clair County.
The Massachusetts example "made us look further into it," Johnson said. "She is all over out there."
While companies have claimed to stop the practice of robo-signing, recent investigations by the AP and Reuters indicate this is not happening, which could prove troublesome as the rate of foreclosures refuses to drop to pre-recession levels.
While foreclosure rates dropped by nearly 25 percent for June when compared with the same period this past year, they inched up by 4 percent from May, according to RealtyTrac, a company that monitors foreclosures nationwide.
Illinois had 11,014 foreclosures in June, or one in every 480 housing units, mainly in the counties surrounding Chicago. Only Michigan, Arizona, Florida and California had more foreclosures in June than Illinois.
[Illinois Statehouse News; By ANDREW THOMASON]