A propose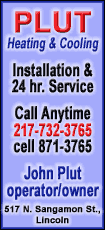 d rule aimed at food companies would require that poultry and other raw meats be labeled appropriately when they're plumped up by added solutions such as chicken broth, teriyaki sauce, salt or water. The practice of adding those ingredients is common, but many consumers don't know about it.
According to USDA, about one-third of poultry, 15 percent of beef and 90 percent of pork may have added ingredients -- about 40 percent of all raw, whole cuts of meat. The rule does not apply to ground beef, which may have other added substances.
"Consumers should be able to make an informed choice in the store, which is why we need to provide clear, informative labels that will help consumers make the best decisions about feeding their families," said Elisabeth Hagen, head of food safety at the department. "It has become evident that some raw meat and poultry labels, even those that follow our current guidelines, may not be clear."
Labels now say that the meat contains added solutions or is "enhanced," but they may not be visible to consumers or understandable. If the rules are finalized, the label would now have to be part of the product title. An example of the new labels would be "chicken breast -- 40% added solution of water and teriyaki sauce," according to USDA.
Richard Lobb of the National Chicken Council says the poultry industry is split on the issue, as some companies add ingredients to their poultry and some don't. He said that for those who do add ingredients to poultry, the level of additives is generally 15 to 18 percent of the piece of meat.