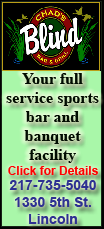 Only one problem: The players aren't ready to join them at the table just yet.
So America's most popular sport remains in labor limbo a bit longer.
The owners voted 31-0 Thursday for a decade-long deal to settle the impasse, but any giddiness among fans was quickly snuffed out. The players declined to vote on the proposal, at least right away, and a rash of Twitter messages left little doubt that plenty of work remains before there's any blocking and tackling.
"NFL players! Stay strong! We are still fighting for past, present and future players. We will vote when they give us something to vote on!" wrote Ryan Clark of the Pittsburgh Steelers.
Added Robert Johnson of the Tennessee Titans: "Owners tried to pull a fast 1 on us making the fans believe it's because of US the players....Not this time buddy."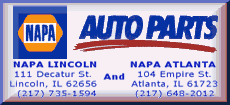 Commissioner Roger Goodell and the owners expressed hope that their vote would lead to a speedy resolution to the NFL's first work stoppage since 1987. They called it an equitable deal that improves player safety and allows the sport to prosper even more.
"It is time to get back to football," a weary Goodell said during an evening news conference at an Atlanta-area hotel.
The players said they won't be rushed into a deal, even with the owners insisting that time is running out to get in a full slate of four preseason games and 16 regular-season contests.
Already, one game is sure to be lost: The league called off the Hall of Fame exhibition opener, set for Aug. 7 between Chicago and St. Louis.
"The time was just too short," Goodell said.
The owners pored over details of the proposed settlement for some nine hours, first breaking for lunch, then sending for dinner before a vote finally was taken. Every team approved it except the Oakland Raiders, who abstained.
Afterward, no one seemed in a celebratory mood. It sounded more like relief.
"These things, by their very nature, aren't supposed to make you necessarily happy when you walk out the door. It was a negotiation," Cowboys owner Jerry Jones said. "I don't mean to sound negative, but it isn't exactly like Christmas has come along here."
Instead, Jones and his fellow owners called if a fair process involving plenty of give-and-take on both sides.
"It's been long and at times has been very, very difficult," said Jerry Richardson, owner of the Carolina Panthers. "We're confident that the players and the teams have arrived at a good place. We think we have a fair, balanced agreement."
But George Wilson, the player representative for the Buffalo Bills, called the owners' vote and subsequent news conference "an attempt to break the spirits of our men and to fracture the solidarity that we've exemplified thus far."
He said the deal approved by the owners included provisions the players haven't even seen, which is why no vote was taken during a conference call Thursday night.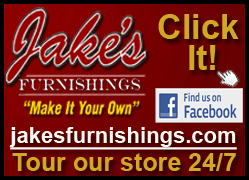 "Ultimately, the guys felt like this thing is being force-fed to us, that it's being shoved down our throats," Wilson told The Associated Press. "And the way everything transpired this evening, in a sense, was trying to add more pressure to the situation and force us to accept this deal without really being able to see all the details of what they voted on."
Clearly, the basic outline of the proposed agreement -- much of which was agreed upon a week ago -- can still produce a deal acceptable to both owners and players. Maybe, given all the enmity displayed during the four-month work stoppage, it was farfetched to think everything would go smoothly at the end.
"I don't think this deal is blown up," Wilson said. "We can definitely work through these issues."
The fans are tired of all the labor talk. They're just ready for some football.
"Finally," said Dave Gower of Knoxville, Tenn., who just happened to be staying at the hotel where the owners met. "I don't understand why it took so long. I hope the players take it and run with it."
Packers president Mark Murphy said no one was trying to pull a fast one on the players, or pressure them into accepting an owner-friendly framework for divvying up more than $9 billion in annual revenues. He also dismissed the idea of going back to the bargaining table.
"We put our pens down," Murphy said. "We've negotiated. We've been negotiating in good faith with the union, we reached agreement on all the key points. They're voting on the same thing that we ratified."
Not so, said NFL Players Association chief DeMaurice Smith, who talked with Goodell several times by phone during the day and was informed of the owners' vote before an official announcement went out. It didn't take long for Smith to fire off an email to team reps denying it was a done deal.
"Issues that need to be collectively bargained remain open; other issues, such as workers' compensation, economic issues and end of deal terms, remain unresolved. There is no agreement between the NFL and the players at this time," Smith wrote.
Unhappy with the old collective bargaining agreement, owners exercised an opt-out clause three years ago, setting the stage for this labor dispute. The new deal does not contain an opt-out clause.