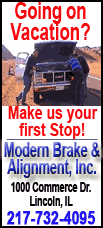 In frank interviews about his dismissal published Friday in his native New Zealand, the 47-year-old caddie said he had lost "a tremendous amount of respect" for the game's biggest star.
Williams told the New Zealand Herald "realistically I could look back, and I've wasted the last two years of my life because he's played infrequently, he's been injured and played poorly."
"I was prepared to hang in there through thick and thin," Williams said, "so I find the timing extraordinary."
Williams said he had no idea he was going to be fired after a dozen years as Woods' caddie until Woods called him to a meeting at the AT&T National tournament two weeks ago.
"Sometimes you get an inkling that something's going to happen ... And I basically didn't have much to say with him. I was somewhat in a state of shock, but I just listened to what he thought," Williams told the Herald. "I didn't agree with what he was telling me, but at the end of the day that wasn't going to make a difference so I just took it on the chin."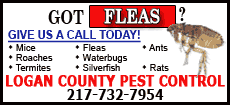 Williams told the newspaper he was not upset at being fired, but at its timing and after his staunch loyalty to Woods' during the upheaval in his private life.
"I understand that's part of the game ... To be let go after staying incredibly loyal during the most difficult time in his life and then for him to decide that he needs a change, I think that the timing has been very poor," he said. "When Tiger went through the Tiger scandal, as it's known, I was obviously very disappointed in him, as everyone was. Obviously I lost a tremendous amount of respect for him ... and I told him that he had to earn back my respect. Whatever respect he may have earned back, he's just lost."
Williams said he had not spoken to Woods since their working relationship was terminated.
In a separate interview with Television New Zealand, Williams said he felt his loyalty to Woods had not been repaid.
"I'm a very big stickler for loyalty and I stuck with Tiger through his difficult period when a lot of people thought I should have left his side," he said. "That was the most difficult period that I've ever been through in my life. I'm pretty hardheaded and took it probably a lot better than my wife and family did, but there's no way that I should have been put through that."