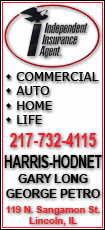 "My sense is that he's doing well," Irsay said at the league's owner meetings. "We've been through (his neck) surgery before. So I anticipate him being ready."
Manning also had neck surgery in March 2010.
The comments come one day after The Indianapolis Star reported that Manning would not be ready to participate at the start of training camp. Irsay did not elaborate on when Manning would start practicing.
But there are indications Manning's recovery from May surgery has not gone smoothly.
Archie Manning, the longtime NFL quarterback and father of the league's first family, said in early June that his son's rehab wasn't going as quickly as expected. Two weeks ago at the family's annual football camp in Louisiana, Manning acknowledged he's taken a cautious approach to rehab because he was unable to work with the Colts trainers during the four-month lockout. Manning also limited his throws to short tosses at the camp.
Not surprisingly, that has led to speculation he won't be ready to practice when training camp is scheduled to open Aug. 1. Players are scheduled to report to Anderson University, about 40 miles northeast of Indianapolis on July 31.
Even agent Tom Condon can't say for sure when Manning will be in uniform.
"Everybody knows Peyton is going through the rehab and I'd be way out of place commenting on that," Condon said Wednesday.
Irsay, however, believes the cornerstone of his franchise will not only be ready for another big season but will live up to the title of highest-paid player in league history. Tom Brady currently holds the crown after signing a four-year deal worth $72 million, a record average of $18 million annually, in September.
Irsay has said he's already made an offer to top Brady's and he expects a five or six-year deal to be completed shortly after players and owners ratify a new collective bargaining agreement. The lockout prevented Condon and the Colts from negotiating during the work stoppage, and the Colts have put the franchise tag on Manning, a move that could cost Irsay about $23 million if Manning signs the tender.
That's not what Irsay wants.
"I'm optimistic that we can get a long-term contract done and he'll be ready to go," Irsay said.