Weaver scattered seven hits in seven-plus innings and struck out six to win his seventh straight decision, helping the Los Angeles Angels grind out a 1-0 victory over the Texas Rangers on Thursday and move within three games of the AL West leaders. It took a rare error by Endy Chavez to help decide things.
`You knew it was going to be a battle because C.J. is having a great year and he's turned himself into a great pitcher," Weaver said. "It's been fun going out there and battling. It's been going good so far, and hopefully we can keep it rolling and limit those runs."
Weaver (13-4) matched his win total of last year, allowing fewer than three runs for the seventh straight outing and giving a much-needed boost to a pitching staff that had surrendered up 24 runs over its previous three games.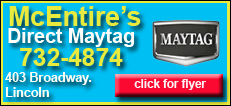 The right-hander reduced his major league-best ERA to 1.81 -- the lowest ever by an Angels pitcher through his first 21 starts of a season. The Angels won the rubber game of the three-game set a day after rallying from a five-run deficit to end the Rangers' 12-game winning streak.
The right-hander's biggest out by far was in the sixth, when he struck out Mitch Moreland on an elevated 2-2 fastball with the bases loaded. He punched the air with his fist after walking off the mound.
"He commands all of his pitches and throws them in any count, anytime, so you had to be ready for anything," Moreland said. "When you're going up against a guy like that, you've just got to grind it out. He worked both sides of the plate, threw a good changeup and spotted his heater, which made the changeup more effective. He was throwing his breaking balls for strikes, too."
Manager Mike Scioscia lifted Weaver after Elvis Andrus led off the eighth with a single on his 122nd pitch. Scott Downs retired the next three batters and All-Star rookie Jordan Walden got three outs in the ninth for his 23rd save in 29 chances, breaking the Angels' rookie record set by Ken Tatum in 1969 -- the first season that saves became an official statistic.
Wilson (10-4) held the Angels to just two hits over eight innings, struck out eight and walked one. The 30-year-old left-hander, who was pushed up day ahead of Colby Lewis so that he could face for Angels, allowed a leadoff single by rookie Mark Trumbo in the fifth and a two-out double by Maicer Izturis in the eighth.
"C.J. Wilson could have easily won this game, the way he pitched," said Torii Hunter, who was the Angels' designated hitter. "He was in and out of the zone, he nibbled, he had the cutter and the two-seamer working. He rarely threw balls down the middle today. And when you hit your spots like that, not too many hitters can do anything with it.