The Tigers and Royals each announced the deal Wednesday.
Betemit hit .281 in 57 games for the Royals, but lost playing time when the team promoted rookie third baseman Mike Moustakas from Triple-A Omaha on June 10. Betemit started only five games and had 23 at-bats after Moustakas' arrival.
"Wilson's a great guy, a kid who has got power and hits well from both sides of the plate," Royals managers Ned Yost said. "He's a good offensive player, who wore down at the end of last year (hitting .297 with 13 HRs in 2010). When Moose (Moustakas) got here, he needed to play. Wilson is going to a club with a chance to play more."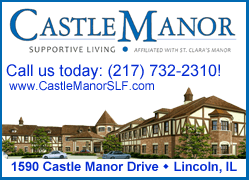 Tigers president Dave Dombrowski said Betemit will join the team Thursday in Minnesota and will immediately replace Brandon Inge as Detroit's everyday third baseman. Inge, a 2009 All-Star, is hitting .177 with just one homer in 70 games.
Betemit will replace Inge on Detroit's roster in Minnesota, as the Tigers announced after the game that they have designated the 11-year veteran for assignment. Inge told the team that he will accept a demotion to Triple-A Toledo if he clears waivers.
"I could have made the decision to not accept the assignment and maybe get picked up by another team," said Inge, who has played for the Tigers since 2001. "But this is home, and this is my team. I need to go down and work this out, but I'll be back. I'll be back in September no matter what. That's a definite."
Tigers utility player Don Kelly, who has played all nine positions in his career, is expected to back up Betemit.