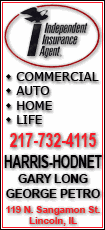 CLP said its nuclear investment unit signed a deal with China Guangdong Nuclear Power Company Ltd. to buy the stake in the Yangjiang Nuclear Power Station.
Construction started in 2008 on the 6,000 megawatt plant in western Guangdong province, which consists of six 1,000 megawatt pressurized water reactors. The plant, which is 220 kilometers west of Hong Kong, is expected to be completed in phases from 2013 to 2017. The electricity produced will be sold locally.
The two companies already operate the coastal Daya Bay nuclear plant, which is also in Guangdong and sends most of its power to Hong Kong.
Beijing is promoting alternative energy sources such as nuclear, wind and solar to curb surging demand for imported oil and gas and to reduce environmental damage from heavy reliance on coal.
However, government officials signaled that the country's nuclear policy would stress safety over rapid development following Japan's devastating nuclear crisis, which was sparked by a huge tsunami in March that damaged a coastal power plant.