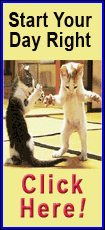 Benchmark oil for September delivery was down 81 cents to $99.06 a barrel at late afternoon Singapore time in electronic trading on the New York Mercantile Exchange. Crude rose 74 cents to settle at $99.87 on Friday.
In London, Brent crude slid 60 cents to $118.07 per barrel on the ICE Futures exchange.
Talks stalled during the weekend as an Aug. 2 deadline looms for Congress to raise the government's $14.3 trillion debt limit. Without action by that date, the Treasury will be unable to pay all its bills, which could lead to a debt default and undermine the global economy.
Republican and Democratic leaders plan to present government spending and debt proposals later Monday.
"We believe that a last-minute stopgap deal will be reached, averting worst-case outcomes," Bank of America Merrill Lynch said in a report. "But it will fail to provide a credible long-term fiscal solution or lift rating agency concerns."