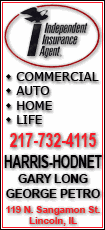 House Speaker John Boehner, R-Ohio, planned to meet with his chamber's Republicans on Monday to discuss the GOP's clash with President Barack Obama over extending the government's borrowing authority, which lapses on Aug. 2 -- a week from Tuesday. There were widespread expectations on Capitol Hill that Boehner would unveil debt ceiling legislation by that session, if not earlier.
After meeting at the White House on Sunday with Obama and House Democratic Leader Nancy Pelosi, D-Calif., Senate Majority Leader Harry Reid said bipartisan talks on a solution had collapsed because Republicans were insisting on only extending the debt limit for a short period. He said he was crafting a $2.7 trillion package of spending cuts that would also push the government's borrowing authority through next year, a timeline that Obama and top Democrats are demanding.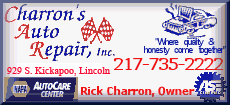 Reid, D-Nev., called Boehner's forthcoming proposal "a nonstarter in the Senate and with the president." In a written statement, he said that it "would not provide the certainty the markets are looking for and risks many of the same dire economic consequences that would be triggered by default itself."
As yet another day passed with the two parties unable to shake hands, the drama seemed certain to play out in nail-biting fashion. If the government's authority to borrow money isn't renewed by Aug. 2 -- its current $14.3 trillion limit has been reached -- it won't have cash to pay all its bills. The administration and many others say that scenario would risk a first-ever federal default, with higher interest rates and other devastating effects cascading through the entire economy.
Both Boehner and Reid were hoping that by presenting their competing plans, they would demonstrate a seriousness that could prevent the world's financial markets from panicking and punishing the U.S. by demanding higher interest rates for the huge amounts of cash it must constantly borrow. Speaking to the U.S. Chamber of Commerce in Hong Kong early Monday, Secretary of State Hillary Rodham Clinton tried to reassure financial markets that America's economy is sound and a deal on the debt limit would be reached. But world markets fell Monday, starting in Asia and spreading to Europe. Futures augured losses on Wall Street.
In a conference call with his colleagues on Sunday, Boehner provided no details of what he was considering, other than saying it would embrace the principles of the so-called cut, cap and balance bill. That measure, which the House approved last week and the Democratic-led Senate defeated, would have cut spending deeply and extended the debt limit into 2013 -- but only on condition that Congress approve a constitutional amendment requiring a balanced federal budget.
"It's gonna require some of you to make some sacrifices," Boehner said of his strategy during the 45-minute call, according to excerpts the speaker's office distributed to Republican offices. "If we stand together as a team, our leverage is maximized, and they have to deal with us. If we're divided, our leverage gets minimized."