The agency said the new EU package of measures implies "substantial" losses for private creditors. As a result, it cut its rating on Greece by three notches to Ca -- one above what it considers a default rating.
Though Moody's said a Greek debt default is "virtually certain," it noted that the new measures will increase the likelihood that Greece will be able to stabilize and eventually reduce its overall debt burden.
It also said the package also benefits other eurozone countries by "containing the near-term contagion risk that would likely have followed a disorderly payment default or large haircut on existing Greek debt."
In recent weeks, financial markets have been rocked by fears that much bigger economies like Spain and Italy may get dragged into Europe's debt crisis mire, which has also seen Ireland and Portugal bailed out alongside Greece.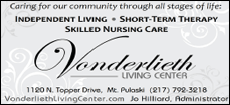 Eurozone countries and the International Monetary Fund last week agreed to give Greece a second bailout worth euro109 billion ($155 billion), on top of the euro110 billion granted in rescue loans a year ago.
If all goes to plan, banks and other private investors will contribute some euro50 billion ($71 billion) to the rescue package until 2014 by either rolling over Greek bonds that they hold, swapping them for new ones with lower interest rates or selling the bonds back to Greece at a low price.
"The support package incorporates the participation of private sector holders of Greek debt, who are now virtually certain to incur credit losses," Moody's said in a statement. "If and when the debt exchanges occur, Moody's would define this as a default by the Greek government on its public debt."