"With a fiscal crisis in Europe temporarily postponed the focus of the markets has now shifted towards the U.S. and the continued wrangling between Democrat and Republican politicians with respect to raising the debt ceiling, as well as agreeing a budget that will prevent a potentially damaging ratings downgrade from the credit ratings agencies," said Michael Hewson, market analyst at CMC Markets.
On one hand, many Republicans are averse to raising taxes as part of a compromise deal while the Democrats are insisting that they will have to play their part alongside spending reductions.
Though most investors think a last-minute deal to raise the $14.3 trillion borrowing limit will eventually emerge, the failure to come to a deal may leave a lasting impact on investor sentiment. A big worry in the markets is that only a short-term deal will be agreed, with a promise to revisit the issue later. The problem is that next year is election year.
"Common sense decrees that some kind of an increase is likely at the 12th hour, but as with the Europeans, the inability to act more quickly and more decisively is confidence-sapping," said Kit Juckes, an analyst at SG Securities.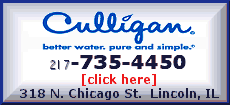 In Europe, the FTSE 100 index of leading British shares was down 0.2 percent at 5,924 while Germany's DAX fell 0.2 percent to 7,314. The CAC-40 in France was 0.4 percent lower at 3,825.
Wall Street was heading for a lower open, too -- Dow futures were down 0.7 percent at 12,532 while the broader Standard & Poor's 500 futures fell 0.8 percent to 1,331.
So far, the dollar has drifted downward as the negotiations have dragged on but has not come under sustained selling pressure. debt impasse. By late morning, it was trading 0.1 percent higher at $1.4387.
Analysts said that could change, though, if the debt impasse lasts longer, especially if nothing emerges in time.