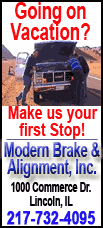 Glenn Howerton, Rob McElhenney, Kaitlin Olson, Charlie Day and Danny DeVito appeared at the pop-culture convention Sunday wearing their ensembles from "The Nightman Cometh," their infamous musical-within-the-show they toured with in 2009.
The cast teased that the gang will participate in a high school reunion and a child pageant in the upcoming seventh season, which is set to debut Sept. 15.
The rude FX comedy's seventh season premiere episode, titled "Frank's Pretty Woman," was shown to the more than 4,000 fans inside the San Diego Convention Center Hall before the panel.
The presentation ended with gang singing a rousing rendition of "Dayman Fighter of the Nightman" with the crowd.