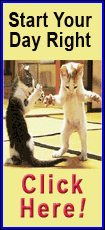 Reports surfaced last month that the three stars would not return for season four of the musical Fox series. Their characters are high school seniors who are set to graduate at the end of the season three.
"They're seniors, they're graduating, but just because they're graduating doesn't mean they're leaving the show," Falchuk told fans, noting that the actors remain under contract.
The three actors did not appear at the presentation at the San Diego Convention Center, where show writers and cast members Jenna Ushkowitz, Darren Criss, Dot Marie Jones and Harry Shum Jr. talked about the new season, which is set to return in the fall.
The new season will be split into two "mini-seasons" that mimic school semesters, Falchuk said.
Fans can expect a deeper look into the characters' lives and their post-high-school aspirations. Broadway star Idina Menzel will return, and Sue Sylvester, the mean-spirited cheerleading coach played by Jane Lynch (who won an Emmy last year for the role), will be running for Congress in season three in an attempt to destroy all glee clubs.
"Sue is running on a no-arts platform," Falchuk said.