Although U.S. officials recently refused to seek extradition of the actor and his wife from Canada to face felony vandalism charges in Santa Barbara, Calif., authorities in the coastal town say they'll still have the couple arrested if they return to the states.
The Quaids, who have missed several court appearances in the case, claim they are the victims of corrupt forces and are demanding an investigation.
"I feel like we've been driven out of the country and that the door's been slammed behind us," Quaid told The Associated Press in a phone interview from British Columbia on Friday. "And for what, these phony little trespassing, vandalism charges? Santa Barbara can sleep better tonight knowing the Quaids are out of their hair."
The couple's current trouble began in September 2010, when they were arrested for causing more than $5,000 damage at a hillside home they were renting.
It was the second bout of trouble for the couple in Santa Barbara. Months earlier the pair resolved a case in which they also missed several court appearances related to charges they defrauded an innkeeper; the case against the actor was dropped, but his wife was placed on probation after pleading no contest to a misdemeanor.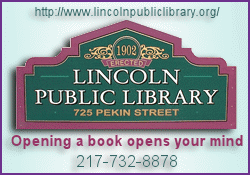 After the new arrest, they say they waited weeks to see if they would be charged. On Oct. 16, two days before they were charged -- when a prosecutor says they had been notified to appear -- the Quaids traveled to Vancouver, British Columbia.
Days later, they were arrested by Canadian police because of the California case. Quaid sought asylum, claiming he was being hunted by "Hollywood star-whackers" who had killed his friends David Carradine and Heath Ledger.
Several more times, a judge in Santa Barbara ordered the couple to appear, increasing the couple's bail each time they didn't show. By then Evi Quaid had learned her father was a Canadian citizen and she would be allowed to stay. Her husband, an Oscar-nominated actor who has appeared in films as varied as the "Vacation" franchise, "Independence Day" and "Brokeback Mountain," was allowed to stay, too.
The Quaids' behavior and statements have led many to question their sanity. Randy Quaid says he's not bothered by that, but wants to be recognized for his acting again.
"What I wish more than anything is that I could start getting press about my work as an actor," he said in the Friday interview. "That is what I do. I'm not a criminal."
The Quaids claim they had no idea they had to be in court Oct. 18. "We kept our eye on the media, waiting for something to happen," Randy Quaid said. "We never even contacted an attorney -- we hadn't been charged."
They allege Santa Barbara Senior District Attorney Lee Carter falsely accused them of fleeing the country to evade prosecution and lying by saying they fled with active warrants.