20 injured in 2 separate Seattle shootings

Send a link to a friend

[July 25, 2011] SEATTLE (AP) -- Two unrelated mass shootings in a span of just a few hours in neighboring communities south of Seattle wounded at least 20 people and left officials surprised over the proximity of the violence and that no one was killed.
Thirteen people were wounded after a fight erupted into gunfire at a car show late Saturday afternoon in Kent, about 20 miles south of Seattle, sending spectators ducking for cover and merchants hiding in stores.
About 10 hours later in nearby Auburn, police said a jealous husband walked into a casino nightclub with a handgun and opened fire on his estranged wife, her male companion and her two sisters as they danced on the floor. Three others were wounded before the suspect was tackled by a casino security guard as he fled the nightclub, authorities said.
"It's highly unusual that we have multiple shootings, especially this many shootings so close together," said Cmdr. Mike Hirman with the Auburn, Wash., police department. "They're not related, that's for sure, and I don't have any explanation."
No deaths have been reported in either shooting.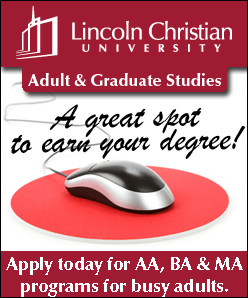 "What's unusual is that so many got shot and nobody got killed," said Ralph Fascitelli, board president of Washington CeaseFire, a statewide group that seeks to reduce gun violence. "To have two things back to back, it's a quirk, but I'm not surprised. It's a wakeup call to officials to do more about gun violence in this state. It's very lucky that nobody got killed."
In the casino club shooting, Hirman said a Covington man was expected to be booked into King County Jail Sunday on investigation of attempted homicide. His first court appearance is Monday.
The shooting happened at about 1:30 a.m. at the crowded Club Galaxy inside the Muckleshoot Casino in Auburn, about 30 miles south of Seattle, police said.
Hirman said the suspect spent several minutes watching his wife, her two sisters and her male dancing partner before deciding to walk onto the dance floor. He then pulled out a gun, shot the man, his wife and his wife's two sisters. He then fired multiple rounds.
"The information I have is that it was just jealousy," Hirman said of the man's motive, adding the couple had not been living together for several months.
He started to flee the club, but a security officer tackled him. The man was taken into custody by a uniformed police officer who was hired to work security at the casino, Hirman said.
"It was pretty loud in there, and everybody was so close together that when the shootings started people ran, and there were two injuries from the crowd trying to get away. It sounds like it was very chaotic in there," Hirman said. Casino security did a great job of getting the scene under control, he said.
Harborview Medical Center spokeswoman Susan Gregg said three women in their 30s and a 29-year-old man were brought to her Seattle facility from the casino. Two were in serious condition and two were satisfactory late Sunday morning, she said. Three other victims taken to Valley Medical Center in Renton suffered minor injuries.

None of the victims' names were released.

A man who answered the phone at the casino Sunday declined to comment. The facility is owned and operated by the Muckleshoot Indian Tribe.

None of the injuries in the car show shooting was life threatening, officials said. Nine people ranging from age 14 to 32 were taken to Harborview Medical Center with injuries to arms, legs, feet and torso from that shooting. Four were treated and released Saturday night, and five people were in satisfactory condition, Gregg said Sunday. Four others were shot, at least two of whom went to other hospitals, the Seattle Times reported.

By late Sunday, no arrests had been made in the car show shootings, said Kent police Sgt. Jarod Kasner. "We're chasing down every lead we have," he said, adding that he is not sure the shooting was gang-related or what started the altercation that lead to the gunfire.

The car show, listed as La Raza low-rider car show on a Latino events website, allowed participants to display vehicles modified to ride low to the ground.

Adriana Velazco, a manager at a Los Cabos Mexican Restaurant in the shopping center, said she saw two people on the ground after the shooting. "We saw people running all over the place," she said.
[Associated Press; By PHUONG LE]
Copyright 2011 The Associated Press. All rights reserved. This material may not be published, broadcast, rewritten or redistributed.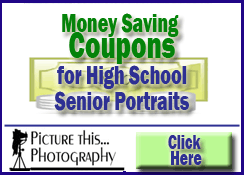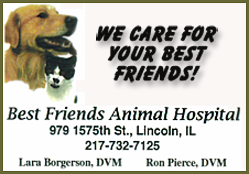 ---
News | Sports | Business | Rural Review | Teaching & Learning | Home and Family | Tourism | Obituaries
Community | Perspectives | Law & Courts | Leisure Time | Spiritual Life | Health & Fitness | Teen Scene
Calendar | Letters to the Editor