NKorean official to go to US for nuclear talks

Send a link to a friend

[July 25, 2011] HONG KONG (AP) -- A senior North Korean official will visit the United States this week to discuss the possible resumption of long-stalled international negotiations on ending Pyongyang's nuclear programs, U.S. Secretary of State Hillary Rodham Clinton said Sunday.
The news that diplomats could be close to reviving six-nation disarmament talks that broke off in 2008 comes after more than a year of animosity and high tension between the rival Koreas and raises hopes in a region on edge. Two attacks Seoul blames on Pyongyang last year killed 50 South Koreans and led to threats of war.
Clinton's invitation for North Korean Vice Foreign Minister Kim Kye Gwan to visit New York follows a crucial meeting Friday between nuclear negotiators from North and South Korea on the sidelines of a regional forum of the Association of Southeast Asian Nations, in Bali. It was the first such meeting since disarmament talks collapsed in 2008, and the envoys agreed to work toward the resumption of six-nation negotiations.
The recent diplomacy comes after more than a year of hardline unity by Washington and Seoul since international investigators said a North Korean torpedo sank a South Korean warship in March of last year, killing 46 sailors. The South demanded the North show regret for the warship sinking and an artillery attack on a front-line South Korean island that killed four in November.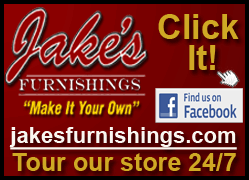 North Korea denies a role in the sinking and says South Korea provoked the island shelling. While refusing to apologize, however, Pyongyang has repeatedly shown a willingness to return to the disarmament talks. The North is seen as needing a diplomatic breakthrough and outside food aid ahead of the 2012 centennial of the birth of the country's founder, Kim Il Sung.
"We are open to talks with North Korea, but we do not intend to reward the North just for returning to the table," Clinton said in a statement announcing Kim Kye Gwan's trip to the U.S. "We will not give them anything new for actions they have already agreed to take. And we have no appetite for pursuing protracted negotiations that will only lead us right back to where we have already been."
The wariness is in line with past U.S. statements that ally Seoul must be satisfied with the North's sincerity before Washington will act.
In another sign of easing tensions, South Korea said Monday that it has approved flour aid to North Korea for the first time since last year's artillery attack. Seoul has provided basic, small-scale humanitarian aid in recent months, but flour had been excluded because of worries about it being used to feed the military.
Traveling with Clinton in Hong Kong, the top U.S. diplomat for Asia, Kurt Campbell, insisted that the talks were preliminary and aimed at laying out steps the United States must see before resuming the nuclear negotiations or having a "more fulsome interaction" with North Korea.
Campbell stressed that the United States would need to see much more from North Korea on improving ties with the South and rejected suggestions that U.S. is now on a "fast track" to returning to the talks. "We need to see many more indications from the North Koreans before we approach that point," he told reporters.
During Kim's trip, he will meet with a team of U.S. officials to explore his country's commitment to returning to the international talks and taking concrete steps toward disarmament, Clinton said in the statement.
It was unclear what days Kim, the North's former chief nuclear envoy, will visit New York. The announcement follows an earlier meeting between Clinton and the foreign ministers of South Korea and Japan in Bali.

The nuclear negotiations involve the two Koreas, the U.S., China, Japan and Russia.

North Korean Foreign Minister Pak Ui Chun said in comments released Sunday by the country's state media that the Korean peninsula now stands "on the crossroads of detente and the vicious cycle of escalating tension."

The countries involved, Pak said, must "make the best use of (the) opportunity of dialogue and make a bold decision to settle the fundamental issue."

Diplomats have been eager for the two rivals to ease tensions.

Since the last round of talks, North Korea has conducted a second nuclear test and revealed a uranium enrichment facility that could give it another way to make atomic bombs.

Recent North Korean threats against Seoul's conservative government include a pledge to retaliate over South Korean soldiers' use of pictures of the ruling North Korean family for target practice.

The two Koreas remain in a technical state of war because their three-year conflict ended in a truce, not a peace treaty, in 1953. The United States has 28,500 troops in the South. That presence is cited by the North as a main factor behind its need to build a nuclear program.

___

Online:

State Department background on North Korea:
http://www.state.gov/p/eap/ci/kn/
[Associated Press; By FOSTER KLUG and MATTHEW LEE]
Klug reported from Seoul, South Korea.
Copyright 2011 The Associated Press. All rights reserved. This material may not be published, broadcast, rewritten or redistributed.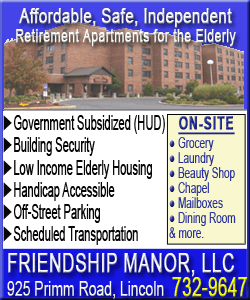 ---
News | Sports | Business | Rural Review | Teaching & Learning | Home and Family | Tourism | Obituaries
Community | Perspectives | Law & Courts | Leisure Time | Spiritual Life | Health & Fitness | Teen Scene
Calendar | Letters to the Editor