(Co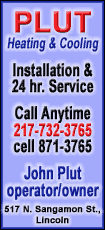 py)
CHILDREN'S LAMPS
Target Corporation is recalling Circo Children's Task Lamps sold exclusively at Target stores nationwide from January 2011 to April 2011. Lamps may overheat, causing the adhesive inside the lamp socket to melt and migrate into the bulb area of the socket. The cooled glue can adhere to the light bulb base and make the bulb difficult to remove which can result in a broken light bulb, posing a risk of laceration to consumers. Melted flammable glue that migrates onto the electrical components of the lamp poses a risk of fire.
Four styles of the children's task lamp are included in this recall with the names Striped, Sports, Dot or Flower Dot and have a label with the UPC number on the bottom. The lamps in this recall include can be found at www.recalls.org.
Consumers should return the lamps to any Target store to receive a full refund.
Consumers can also contact Target Guest Relations at (800) 440-0680 between 7 a.m. and 6 p.m. CT Monday through Friday, or visit www.target.com. More info at www.recalls.org.
PRESSURE WASHER ATTACHMENTS
Homelite Consumer Products Inc. is recalling Homelite Surface Cleaner Attachments sold exclusively at Home Depot stores nationwide and in Canada from February 2010 to June 2011. The surface cleaner attachment's nozzle and spray bar can break and detach, striking and/or breaking the unit's plastic housing. The broken nozzle, spray bar and/or plastic housing can strike consumers, posing a laceration hazard.
This recall involves drum-shaped surface cleaner attachments for pressure washers. They were sold with Homelite pressure washer models HL80833 and HL80835. They were sold separately as Powercare model AP31022A and EZ Clean model AEZ231022.
Consumers should contact Homelite at (800) 867-9624 between 8 a.m. and 5 p.m. ET or visit www.homelite.com to receive a free replacement surface cleaner attachment. More info at www.recalls.org.
SKI HELMETS
Swix Sport USA is recalling Uvex Funride Ski Helmets sold nationwide from January 2009 to April 2011. The helmet provides insufficient shock absorption and resistance to penetration, posing a head injury hazard.
Uvex Funride ski helmets come in two adult sizes XS-M, and L-XL The interior label on affected helmets bears the code "S-58B" or "S-58C". The helmet comes in the following colors and designs: solids in black, white, silver; carbon look matte in white or black; golden flower decal in white or black.
Consumers should and return the helmet to the store where purchased for a full refund or store credit.
Consumers can also contact Uvex at Swix Sport USA at (800) 343-8335 between 9 a.m. and 5 p.m. ET Monday through Friday or visit www.uvex-sports.de/en/recall. More info at www.recalls.org.
[Text copied from Recalls.org]