INFLUENCE GAME:
India, Pakistan vie for US backing

Send a link to a friend

[July 25, 2011] WASHINGTON (AP) -- Rep. Dan Burton criticized the White House last September for ignoring the persistent violence and unrest in the disputed Himalayan territory of Kashmir. Barack Obama, he noted, pledged during the 2008 presidential campaign to defuse what long has been a flashpoint between Pakistan and India, nuclear-armed neighbors that each claim Kashmir as their own. "So far, this is a promise unfulfilled," Burton, R-Ind., said.
Not for a lack of trying on Pakistan's part.
Pakistan's spy agency, Inter-Services Intelligence, directed a clandestine, multimillion dollar effort through a Washington nonprofit group to influence the U.S. position on Kashmir, the Justice Department said last week. Documents filed in federal court describe donations to political campaigns and meetings with White House and State Department officials. Burton, co-chairman of the House Pakistan Caucus, may have received more than $11,000 in illicit contributions.
But there's little to show for Pakistan's hefty investment of money and time. The U.S. considers Kashmir an issue to be resolved by Pakistan and India and not by policymakers in Washington, a hands-off approach India firmly backs. The result sheds light on the high-stakes proxy battle Pakistan and India are waging behind the scenes for U.S. attention and assistance. The U.S. sends billions of dollars in counterterrorism aid and development money to Pakistan each year. Yet India's influence, not Pakistan's, is on the upswing.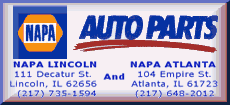 The issue of Kashmir's future did not come up publicly during Secretary of State Hillary Rodham Clinton's visit to India last week. Clinton was in the Indian capital when the Justice Department announced charges against Syed Ghulam Nabi Fai for allegedly trying to influence U.S. officials about Kashmir. He allegedly took his marching orders from an ISI handler.
India and Pakistan maintain forces in Kashmir along a cease-fire line created in 1947 when the British Indian empire was partitioned. Two of the three wars India and Pakistan have fought since colonial rule ended have been over control of the region. But there is a deep anti-India sentiment in Kashmir, where some politicians and armed rebels envision a separate homeland or merging with neighboring Pakistan. And while India has favored quiet diplomacy, Pakistan has sought to draw international attention to the situation.
During the Cold War, Pakistan, not India, was America's ally in South Asia. But it is India that has emerged as the country most aligned with U.S. interests: democratic, market-oriented and capable of being a counterweight in Asia against an increasingly assertive China.
"When we are on Capitol Hill, very rarely does the K-word come up," said Sanjay Puri, chairman of the U.S. India Political Action Committee. "India is a strategic partner with the United States and that takes front and center, far more than the issue of Kashmir."
The allegations about the ISI campaign to influence U.S. officials about Kashmir comes on the heels of the May 2 raid by Navy SEALs that killed al-Qaida chief Osama bin Laden at a compound in a military garrison town outside Pakistan's capital. Bin Laden's nearly six-year stay at the compound in Abbottabad left U.S. officials suspecting that people within Pakistan's military and intelligence agencies knew he was there and gave him safe harbor. The case unveiled by the Justice Department on Tuesday will likely intensify the mistrust.
As if on cue, the House Foreign Affairs Committee voted Thursday to block $1.85 billion in security and civilian aid to Pakistan unless the Obama administration certifies Pakistan is making genuine progress against terrorists and insurgent groups. The Council on Pakistan Relations called the move a mistake and said it would "further hurt (America's) credibility in Pakistan."
FBI agents arrested Fai, the executive director of the Kashmiri American Council, and charged him with being an unregistered agent of a foreign government. Fai, a Virginia resident, operated under the close watch of a senior member of the ISI and received as much as $700,000 a year from the government of Pakistan, the court documents said.
A second man, Zaheer Ahmad, was also charged. Ahmad recruited people to act as "straw donors" -- they allegedly gave money to Fai's organization that really was coming from the Pakistani government. Ahmad is believed to be in Pakistan and has not been arrested, prosecutors said. Both he and Fai are U.S. citizens.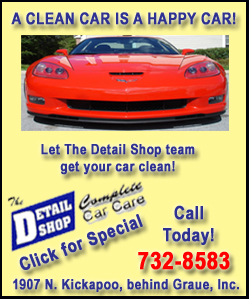 Fai donated to congressional campaigns of Republicans and Democrats for years, including $250 to Obama in 2008, according to Federal Election Commission records.

The FEC records show that since 1997 Burton's campaign received $7,500 from Fai. Ahmad gave $4,000 to Burton between 2008 and 2010. In a statement, Burton said he was shocked by Fai's arrest and had no idea he was involved in a foreign intelligence operation. Burton said he does not accept illegal campaign contributions and would donate the proceeds to charity if there were any doubts about their origins.

Pakistan's ministry of foreign affairs in Islamabad struck a defiant tone after Fai's arrest. In a statement issued Thursday, the ministry said it is protesting Fai's arrest and praised his contributions on behalf of Kashmir. The statement also refers to a "slander campaign against Pakistan," an apparent reference to the Justice Department's allegations and media coverage of the case. The statement did not address the accusation that he was an unregistered agent for the ISI.

The lobbying firm Locke Lord Strategies is officially registered to represent the embassy of Pakistan in Washington. Pakistan has been a Locke Lord client since May 2008, and the firm has paid close to $3 million, according to records filed with Congress and the Justice Department. Pakistan is Locke Lord's biggest client.

Mark Siegel, a Locke Lord partner, said he never worked with Fai or his organization. "I know nothing about their operation," he said.

India has two lobbying firms keeping watch over its interests in Washington, according to government records, each earning $700,000 a year for their services. The BGR Group, a firm founded in 1991 by Mississippi Gov. Haley Barbour, has represented the embassy of India since 2005. Late last year, the embassy hired the Podesta Group, the records show. Both firms referred questions to the embassy of India, which did not return telephone calls or emails.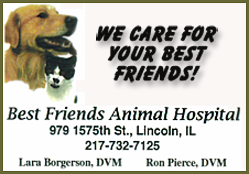 An example of India's weight with the U.S. came shortly before Obama's inauguration in January 2009. Obama was planning to name a special envoy with a broad portfolio in south and central Asia. But External Affairs Minister Pranab Mukherjee and other Indian officials were deeply concerned the portfolio would include Kashmir, according to a January 2009 secret diplomatic cable leaked to the Wikileaks organization and subsequently obtained by The Associated Press.

"A special envoy smacks of interference and would be unacceptable," wrote then U.S. Ambassador to India David Mulford after a meeting with Mukherjee.

Obama would choose Richard Holbrooke for the special envoy post. Kashmir would not be among his responsibilities.

___

Online:

Embassy of India: http://www.indianembassy.org/

Embassy of Pakistan:
http://www.embassyofpakistanusa.org/
[Associated Press; By RICHARD LARDNER]
Copyright 2011 The Associated Press. All rights reserved. This material may not be published, broadcast, rewritten or redistributed.


---
News | Sports | Business | Rural Review | Teaching & Learning | Home and Family | Tourism | Obituaries
Community | Perspectives | Law & Courts | Leisure Time | Spiritual Life | Health & Fitness | Teen Scene
Calendar | Letters to the Editor