Today's highlight in history:
On July 25, 1961, in a televised address on the Berlin Crisis, President John F. Kennedy announced a series of steps aimed at bolstering the military in the face of Soviet demands that Western powers withdraw from the German city's western sector.
On this date:
In 1866, Ulysses S. Grant was named General of the Army of the United States, the first officer to hold the rank.
In 1909, French aviator Louis Bleriot (bleh-ree-OH') became the first person to fly an airplane across the English Channel, traveling from Calais (kah-LAY') to Dover in 37 minutes.
In 1941, President Franklin D. Roosevelt froze Japanese assets in the United States in retaliation for Japan's occupation of southern Indochina.
In 1946, the United States detonated an atomic bomb near Bikini Atoll in the Pacific in the first underwater test of the device.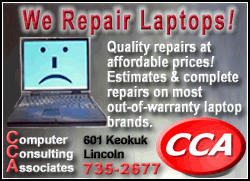 In 1956, the Italian liner Andrea Doria collided with the Swedish passenger ship Stockholm off the New England coast late at night and began sinking; at least 51 people were killed.
In 1960, a Woolworth's store in Greensboro, N.C., that had been the scene of a sit-in protest against its whites-only lunch counter dropped its segregation policy.
In 1963, the United States, the Soviet Union and Britain initialed a treaty in Moscow prohibiting the testing of nuclear weapons in the atmosphere, in space or underwater.
In 1984, Soviet cosmonaut Svetlana Savitskaya (sah-VEETS'-kah-yah) became the first woman to walk in space as she carried out more than three hours of experiments outside the orbiting space station Salyut 7.
In 1986, movie director Vincente Minnelli, known for such musicals as "Gigi," "An American in Paris" and "Meet Me in St. Louis," died in Los Angeles at age 83.
In 2000, a New York-bound Air France Concorde crashed outside Paris shortly after takeoff, killing all 109 people on board and four people on the ground; it was the first-ever crash of the supersonic jet.