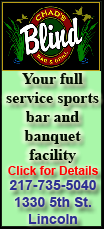 The players' executive committee was set to meet Monday in Washington after lawyers worked through the weekend on issues that are holding up a labor agreement with the owners. Several people with knowledge of the meeting told The Associated Press that no vote to recommend a deal is certain Monday.
The people spoke on condition of anonymity because the players association hasn't revealed its plans.
Among the final issues needing to be ironed out before anyone on the players' side -- executive committee, player reps or the corps of some 1,900 players -- would vote was the lack of an opt-out clause. The players have suggested such a provision after seven years of the 10-year agreement; owners opted out of the last collective bargaining agreement in 2008, eventually leading to the lockout that began March 12.
The tentative settlement owners approved last Thursday didn't have an opt-out. The owners hoped the NFLPA's executive committee will vote on that agreement on Friday, but the players said they need more information, and took issue with portions of the proposal.
Indeed, several players only saw that full proposal late Saturday.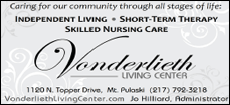 Should the players' executive committee vote to accept the deal, it then would go to the 32 team representatives to approve, perhaps on Monday. After that, the total membership would need to vote, with a simple majority required for passage. Timing for that is uncertain, as well.
But a person with knowledge of the executive committee meeting said it will be "to understand where things stand after this weekend's conversations. No talk of not voting, no talk of vote."
The 10 named plaintiffs in the players' lawsuit against the league -- including Tom Brady, Peyton Manning and Drew Brees -- must officially inform the court in Minneapolis of their approval of the pact, too.
Even after that, while training camps could be opened, a true CBA can't be agreed upon until the NFLPA re-establishes itself as a union. Players will need to vote to do so even as the sides put the finishing touches on a deal.
Only after the NFLPA is again a union can it negotiate such items as the league's personal conduct policy and drug testing.