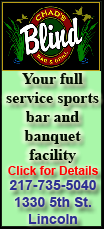 Clemens would have to convince the judge that prosecutors intentionally provoked him into asking for a mistrial by showing jurors evidence that had been ruled inadmissible because the government suspected it was losing, the experts said.
But the experts point out that there's no indication prosecutors would have wanted to start their case over so soon after it started because they only had spent a few hours presenting evidence to the jury.
Still, U.S. District Judge Reggie Walton is considering the possibility that putting Clemens on trial again would subject him to double jeopardy.
Walton, who declared a mistrial on July 14, has ordered both sides to submit their arguments in writing and has scheduled a Sept. 2 hearing.
Attorneys and scholars who have reviewed case transcripts provided by The Associated Press say a second trial seems likely under rules established by the Supreme Court.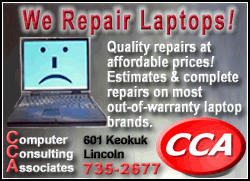 "It is one thing when something like this happens three weeks into a month-long trial where the defense has poked big holes in the government's case and effectively crossed main witnesses," said Andrew Wise, an attorney with the Washington firm Miller & Chevalier who specializes in white-collar criminal trials. "But when you are on day two of a month-long trial, it is harder to argue that the government was throwing in the towel and goading the defense into seeking a mistrial so they could have a fresh start."
Protection against double jeopardy is guaranteed by the Fifth Amendment of the Constitution, which says in part, "nor shall any person be subject for the same offense to be twice put in jeopardy of life or limb."
The Supreme Court has ruled that a defendant is considered to be in jeopardy once a jury is sworn in, so Clemens had been in jeopardy for just over one day. But the question is whether the jeopardy ended with Walton's declaration of a mistrial.
At least one prominent expert disagrees with the chorus of his colleagues who are predicting a second trial. Harvard law professor Alan Dershowitz said there's no innocent explanation for why prosecutors put inadmissible evidence in front of the jury.
"The government constantly does this because they think they can get away with it," Dershowitz said. "When you are preparing a case for so long, you don't make errors like this. I have a high level of confidence that a good lawyer could keep this case from being retried."
The sudden ending to Clemens' trial came when prosecutors showed jurors a video of Clemens' 2008 testimony before Congress in which the he denied ever using performance-enhancing drugs during his 24-season career. Clemens is charged with lying under oath when he made that denial.
In the video, Rep. Elijah Cummings, D-Md., points out that Clemens' good friend and teammate, Andy Pettitte, says Clemens admitted using human growth hormone in a private conversation in 1999 or 2000. Clemens responds that Pettitte "misheard" or "misremembered" their conversation. But Cummings says Pettitte's wife, Laura, has given lawmakers an affidavit saying that her husband told her about the conversation with Clemens at the time it happened.
Walton had ruled before the trial began that Laura Pettitte's comments were inadmissible hearsay because she didn't speak to Clemens directly. When jurors began to hear about Laura Pettitte's statement, Walton quickly cut off the tape and angrily told prosecutors they were clearly violating his order. He also criticized the Clemens team for not rising to object.
Prosecutors did not say whether airing Laura Pettitte's affidavit was a mistake. But assistant U.S. Attorney Steven Durham told Walton, "There was no intention to run afoul of any court ruling, Your Honor."
At first, Clemens' attorney Rusty Hardin suggested the problem could be fixed by telling jurors to disregard the reference to Laura Pettitte. But Walton, perhaps trying to encourage the Clemens team to go further, took an 11-minute recess so they could "think about how you want to proceed." Upon Walton's return to the bench, Hardin asked for a mistrial.