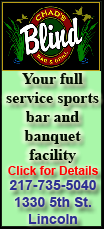 O'Hair tapped in for bogey on the first playoff hole Sunday, and then watched Blanks lip out his bogey putt from just over 5 feet to earn the victory.
It was the fourth PGA Tour win for O'Hair, but his first since 2009 and his first top-15 during a season in which he had missed 10 of 17 cuts.
"I'm sorry he missed the putt, but the fact I won knowing he missed it was just overwhelming," the 29-year-old O'Hair said. "It just was overwhelming."
That could also describe O'Hair's slump heading into this week. Coming off a frustratingly close missed cut at the British Open, and in the midst of his worst season on the PGA Tour, O'Hair "played horrific" in Wednesday's Pro-Am on the eve of the $5.2-million Canadian Open.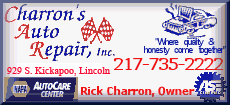 "Wednesday night was my worst point of the whole year," O'Hair said. "I was lost on Wednesday. To be sitting here, I just really appreciate this win."
O'Hair started three shots off the lead before shooting 68 to get into a playoff with Blanks (70) at 4-under 276. It was the second-highest winning total on the PGA Tour this season, and the first non-major without a bogey-free round since 2008.
Only eight players finished under par on the tree-lined Shaugnessy Golf and Country Club, so it was perhaps fitting it was won with a bogey. After a tough week, O'Hair didn't mind seeing Blanks miss, but felt his pain.
"He and I were kind of in a similar situation. We haven't been playing well," said O'Hair, whose $936,000 win was almost triple his 2011 earnings, and vaulted him 104 places in the FedEx Cup playoff standings to 43rd. "You root for guys like Kris. I was rooting for (John) Daly, as well."
Only one could win, but Blanks, Daly and a few others hoped their performances at a tournament that played as hard as any this year might help turn around their seasons that were every bit as miserable as the one O'Hair has been playing.
It just might take Blanks a while to get over the disappointment first.
Playing the 472-yard, par-4 18th again, O'Hair and Blanks both drove into the thick rough that many players compared unfavorably to the U.S. Open.
O'Hair's shot came up short, but in the fairway, while Blanks ended up in a greenside bunker. He'd gotten up and down from the same spot on his final hole to join the playoff, but couldn't keep it on the green the second time. After O'Hair two-putted from 21 feet, Blanks chipped past the hole, and the ball lipped out.
"I'm still a little (ticked)," Blanks said despite doubling his season winnings with $561,600, and jumping from 116 to 54th in the FedEx Cup. "The more I think about it, the more I'll probably get upset at the shots I gave away."