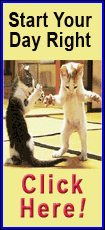 A judge said Friday that the 48-year-old former baseball star will go to trial on 25 counts. If convicted, Dykstra faces up to 12 years in prison. He remains in jail.
Prosecutors say Dykstra, his accountant and a friend leased three high-end cars from a Southern California dealership this year by providing phony information and claiming credit through a phony business.
Police who arrested Dykstra at his Los Angeles home in April say they found cocaine, Ecstasy and synthetic human growth hormone.
Dykstra also faces federal bankruptcy fraud charges.