"The ball is bouncing our way now," Guillen said. "Every time somebody makes a mistake, we take advantage of it."
Jackson (7-7) allowed one run and four hits over six innings to go to 9-1 in his career against Cleveland. He is 9-0 with a 2.61 ERA against the Indians since losing to them on Aug. 17, 2007, when he was with Tampa Bay.
"I don't know the reason," Jackson said. "This was just one of those days. It was fantastic to get runs that way. A couple mistakes by their defense helped us."
Adam Dunn lofted a pitch from Justin Masterson (8-7) to straightaway center with two outs in the sixth and runners on first and second. Carrera, in center for Cleveland with former Gold Glove winner Grady Sizemore on the disabled list, got under the towering fly. He looked up, stumbled to his right, then ducked as the ball glanced off his glove and fell to the ground.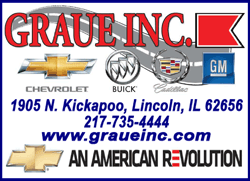 "I stumbled a little bit when I reached the warning track," Carrera said through an interpreter. "I was right underneath it, but when I stumbled, my head moved a little bit and I lost sight of it. I thought I was in the right spot. I just missed it. "
It put Chicago ahead 3-1, scoring Omar Vizquel, who had singled, and Paul Konerko, who was intentionally walked to face Dunn, hitting .161.
"I hit it good, well at least OK," Dunn said. "I haven't hit one in so long, I've forgotten what it feels like. When I saw him camped under it, I figured that was that. We got a break."
Vizquel was sympathetic to his fellow Venezuelan, saying the play was tougher than it looked.
"Actually, I wasn't shocked," said the 11-time Gold Glove winning infielder. "It was a tough play where he had to turn and go back. He took his eyes off the ball when he was in position. I think the sun had a little to do with it."
Guillen said he immediately flashed back to the 2005 AL Central race, when the White Sox held off Cleveland and went on to win the World Series. Sizemore dropped a fly ball in the sun in a game in Kansas City to help Chicago's cause in the final week.
Sergio Santos got the final two outs for his 20th save in 23 chances.
Jesse Crain, Chris Sale and Santos pitched three hitless innings of relief. Crain worked the seventh, Sale struck out the side on 12 pitches in the eighth and got the first out in the ninth. Santos issued a walk before closing it out.
Chicago, 38-29 since May 7, moved within two games of .500 and will host AL Central leading Detroit in a three-game series starting Monday. Cleveland has lost four straight and nine of 13. The Indians now lead the third-place White Sox by only 2 1/2 games.