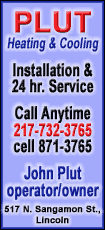 It's Chicago's first three-game winning streak this season.
"We were joking around today, trying to loosen guys up, saying there is no way we can win three," said Baker. "It was big, obviously it's frustrating the year hasn't gone the way we want. To finally to get three together, it's in our division, hopefully we get rolling. Why not four?"
Marlon Byrd led off the 10th inning with a deep fly ball to right-center. Astros right fielder Hunter Pence was in the area to catch it but apparently lost it in the sun. Byrd ended up on third with a triple.
"Today, my performance was awful. I let everyone down. I never even saw the ball. I saw the ball off the bat. I was running, but it never came out of the sun. I was looking, looking, looking, and I heard it hit the ground. I was trying to get there. I really don't know what I could have done better on that play because of the sun in my face, but there's no excuse. It's a Major League ballgame," said Pence. "It's not the first time I've made a horrendous play in this outfield. No fly ball is easy here. It's the toughest one I've ever played in.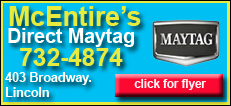 Astros reliever David Carpenter (0-1) then struck out Geovany Soto, after intentional walks to Tony Campana and Darwin Barney, Baker ended the game with a liner down the left-field line.
Cubs reliever John Grabow (2-0) pitched a scoreless 10th inning to earn the win.
Chicago had to come back after the Cubs bullpen blew another impressive start by Garza. In his third straight start, Garza left after seven innings with the lead only to have it blown by the bullpen.
On Sunday, Garza was done in by reliever Jeff Samardzija. With a 2-1 lead, Samardzija allowed a leadoff walk to Pence in the eighth, then gave up a two-run homer to Carlos Lee to give the Astros a 4-3 lead. Lee has hit 36 home runs in his career against the Cubs with 101 RBIs.
"He (Garza) has plenty to show for it. We won a ballgame because he gave us seven great innings," said Cubs manager Mike Quade. "You feel terrible he didn't get the win, but a big part of that win is on him. It ain't going on the stat sheet, but we all know that and he damn well better know it and he does."
Quade gave Garza an option if he wanted to continue pitch in the eighth, but after a long seventh and a pitch count at 107, Garza decided against it.
"Quade gave me the choice after the seventh if I wanted to keep going, being a competitor it is always yeah right out of the gates, but then I sat down and thought about it a little bit before the inning started then I said No. If it's a long inning get someone out there because I will cool off if it is short I will go. Then a pitching change it lengthen it out ... It is what it is," said Garza.