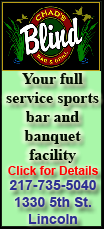 "I just go out and pitch," said the 21-year-old, who owns a World Series ring. "I just felt like I did a good job of just making pitches."
Bumgarner and the Giants will be guests of President Barack Obama at the White House on Monday before beginning a series in Philadelphia the next day.
"It will be fun to see that place," Bumgarner said.
Giants manager Bruce Bochy was slightly more effusive about the side trip.
"It is going to be an honor," Bochy said. "When we're there, we'll think about why we're there. We get the chance to meet the President. It's going to be a fun trip. After we see the President we'll jump on a train, like the old days, and go on to Philly."
Mike Fontenot and Jeff Keppinger each drove in runs for the Giants, who have won seven of 10 games since the All-Star break. Aubrey Huff had three hits and Brandon Belt added two hits.
Ryan Braun homered for the Brewers, who lost for the third time in four games. Prince Fielder and Corey Hart each had two hits.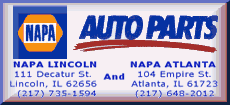 "They're a scrappy bunch of guys; they battle really well," Brewers manager Ron Roenicke said. "Like their record shows, they get in tight ballgames and they seem to come out ahead."
Bumgarner (6-9) won his third straight decision after allowing a run on eight hits over 7 2-3 innings. He struck out eight and did not walk a batter. Sergio Romo got one out and Brian Wilson pitched the ninth for his 31st save.
"He gives up the home run and then regroups," Bochy said. "It's a great sign that he didn't get flustered. That was an impressive outing."
Yovani Gallardo (11-7) lasted seven innings, allowing two runs on six hits. He walked one and struck out five.
"He threw the ball great," Roenicke said. "When you score one, you're not going to beat them. We had some guys on base, we had chances. We just need to get a couple big hits when we get those guys out there."
The Giants improved to 27-13 in one-run games and recorded their major-league leading 29th comeback victory.
Braun hit his fourth home run over his last five games to give the Brewers a 1-0 lead with two outs in the first. Bumgarner allowed his first home run in eight starts, and his fifth overall.