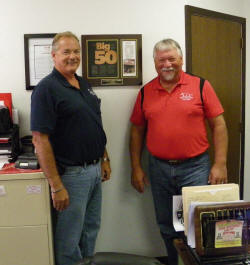 AAA Windows, Siding and Roofing receives industry recognition

Send a link to a friend
[July 25, 2011] Larry and Teresa Adams own AAA Windows, Siding and Roofing, located on the square in Lincoln. The storefront doesn't appear to house a large business, but it is the headquarters of one of the larger remodeling companies in central Illinois.
< Larry Adams and Tom Slicko with their "'Big 50" award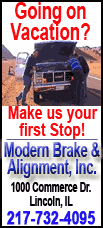 The employees number 21 in the office and currently 26 craftsmen in the field all over the area.

Adams along with his general manager, Tom Slicko, confirmed what Adams has often said. Lincoln is an ideal central location for a company that does business in Peoria, Bloomington, Decatur and Springfield, just to name a few of the surrounding cities where they work. And most of the employees at AAA are local people.

The remodeling industry has had a tough time, with the recession keeping homeowners from spending money. The industry is down nationally 25 percent, but Adams and Slicko said they expect AAA to have a 30 percent gain over last year.

Both gentlemen attributed the company's success to solid business practices: Using quality materials by experienced and dedicated crews who care about the work they are doing has kept AAA busy.

Recently AAA has been honored by their peers with a special award given out by Remodeling magazine. The industry magazine since 1986 has honored 50 remodeling firms or individuals across the country each year as a member of their "Big 50." The award is given based on longevity, profitability, a firm commitment to customer service and best business practices.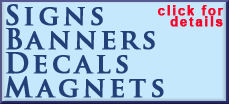 The Big 50 carries prestige as well as praise. Since the award was first presented in 1986, only 1,267 individuals in 887 companies nationwide have been given the honor out of more than 62,000 remodeling firms with payrolls.
The Adams couple and Slicko recently went to Washington, D.C., to accept their award and are obviously proud of their accomplishment. But in today's market they know there is no time to rest on their laurels.
Adams said that right now the remodeling business is extremely competitive, with customers basing much of their decision on costs. And although cost is a significant factor, Slicko pointed out that using quality materials installed properly also should be a part of the "value" equation.
"The most expensive remodel you ever will do is the one you have to do twice," he said.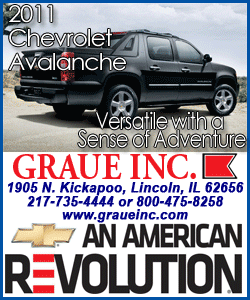 Both men said that roofing is a great portion of their business, but siding has been having a strong year. The problem for crews this year is to keep up with demand under less than perfect conditions. A wet spring followed by extremely warm temperatures slows down siding and especially roofing jobs. Right now brutal temperatures have roofing crews working half days to prevent injury from working on blazing roofs.
With competition, materials costs increasing and weather being factors, Adams said the business has challenges to face, but he is confident with the staff he has that those challenges will continue to be met.
"We don't owe any lending institution one cent. That can present cash-flow challenges, and I am proud of Tom for how he handles that part of the business," Adams said.
"We are fortunate to have the employees we have. They do an exceptional job and outwork the competition."
It seems that work effort has paid off for AAA with industry recognition as well as growth.
[Remodeling magazine; LDN, Mike Fak]