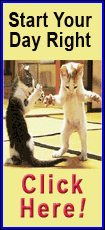 Kern is no stranger to the profession of firefighting. He got his first taste of being a firefighter at the age of 14.
He explained that when he was a teenager there was a cadet program at the Williamsville Volunteer Fire Department. He signed up for the program, where he said he was not allowed to go to an actual fire, but he did get the opportunity to attend all the fire department trainings.
He also explained that his older brother was a part of that same department and helped influence the younger Kern's decision to choose this as a career for himself.
Kern commented on his decision, saying, "It just gets in your blood."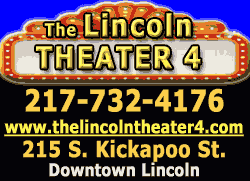 Growing up in Williamsville, he served as a volunteer on that department when he was old enough. Later he served as a volunteer on the Mount Pulaski Fire Department.
Kern currently lives in Mount Pulaski with his wife, Crystal, and two sons, Aiden and Ethan.
Though he's not been with the Lincoln Department even a month yet, Kern said he is very happy to be here. He has enjoyed getting to know the veteran firefighters and learning from them.
He commented that everyone has been really great to work with, and he hopes to continue his relationship with the department for many years to come.
___
June activity report
From Chief Mark Miller
Following is a copy of the report submitted by Lincoln Fire Department Chief Mark Miller to the Lincoln City Council members in July for the month of June 2011.
(Copy)
Emergency and fire related activities
One hundred and sixty Emergency Runs for June 2011 included the Lincoln Firefighters responding to emergencies for structure fire, including a stove fire, car fire, 8 outdoor fires, 3 rescue extrications, 14 alarm system activations and a lightning strike to a commercial business damaging the breaker boxes.
Fire related runs -- 43
EMS related runs -- 107
Rescue related runs -- 10
Non-Emergency activities
Fire fighters assisted with Cub Scout camp to cool off scouts during the month, firefighters assisted with fire extinguisher programs at local businesses. Fire Department pictures were taken of all of our current members to show pride and tradition at the Lincoln Fire Department.. Firefighters also participated in the Logan County Paramedics Home safety day with Lincoln Firefighters "Stay Alive House" and the Lincoln Police requested assistance for EMT's to standby at the Police physical fitness test for new hire list.
Fire Inspectors for the Lincoln Fire Department investigated a car fire and have taken samples to the State Police crime lab for proof of evidence.
Code Enforcement for June, Inspectors enforced the codes at the following businesses: Memorial Health Services, Chopsticks, Regions Bank Carrol Dorm, McDonalds, Peggy's Place, Maple Ridge, Fireworks stands, Holiday Inn, Logan Lanes, Sysco and an apartment building located at 200 N Logan
Emergency Action Plans have been conducted at the following facilities: Alexander Lumber, YMCA buildings, and Hundman Lumber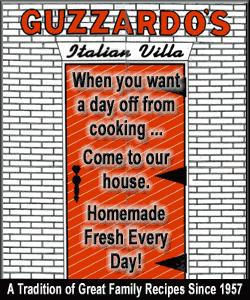 Maintenance of the station and apparatus
Maintenance of the station: With the help from Lincoln Street Department the Flag pole sits high on the apparatus drive in front of City Hall and Lincoln Fire Department.
The no slip floor surface in bays #1 and #2 was completed and adds a new look to the apparatus floor.
Firefighters are working on completing a fire barrier around the fire pole to provide a safer environment for visitors and the firefighters.
The department ice machine has quit working and we are looking into having it replaced.
Apparatus repairs: Apparatus 5101 had new tires placed on it all the way around, Neal Tire recommended an alignment and to complete the task many components of the front suspension were worn or broken.
New king pin for the left side, a new knuckle, leaf spring bushings and shocks were replaced.
Truck 5102 had a rear differential power divider failure which had to be replaced.
A small accident which damaged Engine 5101 on the right side rear fender trim and marking light has been repaired in house but damage to 5105 will be repaired at the body shop.
Training Activities
Training for the month of June included Drivers training, obstacle course, EMS respiratory training include combi tube placement and use.
Firefighters also trained on an online course for Fire Service Vehicle Operator class through University of Illinois Fire Service Institute. FSVO will help many of the Lincoln Firefighters recertify to the OSFM Firefighter Basic and Advanced certifications.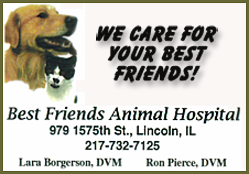 Fire Inspectors attended training for fire and fall prevention with OSFM on an update for "Remembering When".
Chief Miller, Inspector Van Winkle and Inspector Aper were recertified as Fire Investigators through OSFM. Finally Inspector Tripplett and Chief Miller attended a fireworks class provided by the OSFM to understand fireworks laws in the State of Illinois.
To close fire fighters attended a class on the Courage to Be Safe, held in-house promoting safety and improvement with in the fire department.
Administrative
Currently in the Fire Chiefs office, updates to our rules and regulations have been on going and policies for operating guidelines have been reviewed and are in the updating process.
After meeting with Lincoln Rural Fire Chief Letterle, changes have occurred in response to out of town facilities and command structure.
Lincoln Fire will be sent on automatic aid with a ladder truck to LRFPD facilities such as the Huck group buildings, the correctional facilities and Eaton Corp.
Several ordinance updates are in the works such as our false alarm ordinance, a fireworks ordinance and a specialized rescue service ordinance. Updates to these ordinances will allow for fees to be charged to non-residents and commercial businesses for special services that generate overtime fees and require multiple responses to investigate nuisance alarms. The listed ordinances are in review by the City Council at this time.
--Copy of report from Chief Mark Miller
[By NILA SMITH, with report from fire chief]