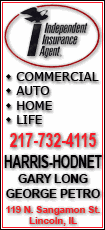 Led by co-directors Amy Cherry and Deanne Mott, the young ladies have attended practices with the current fair queen, Bethany Rea, as well as informative workshops that will prepare them not only for the competition, but also for the year ahead of them should they take the crown.

The queen competition will be on Aug. 2 at 7:30 p.m. in front of the grandstand on the county fairgrounds.

During that time, the contestants will present themselves in the one-piece swimsuit competition, the evening gown event and will be asked a question they must answer without any forewarning as to what the question might be.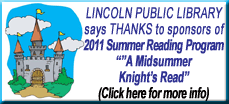 Prior to the evening event, contestants will also undergo personal interviews with the judges. The ladies will appear one at a time in front of the judges that afternoon. They are expected to dress in business attire and will be judged on their ability to present themselves in a professional manner to the judges.

At the end of the competition, the lady who is crowned queen will be expected to represent the county in a variety of ways. She will make numerous appearances and will pass out ribbons and trophies at the wide variety of judging events at the fair. She will be included in other events around Logan County throughout the year and will represent Logan County in a January competition for Miss Illinois County Fair.
___

Morgan Barrick is the daughter of John and Heather Barrick of Lincoln. At 17, Morgan is this year's youngest competitor. She is a graduate of Lincoln Community High School and is planning to attend Indiana University this fall.

Kelsey Mariah Bunner
Kelsey Mariah Bunner of Lincoln is the 20-year-old daughter of Scott Bunner and Rachel Bunner. Kelsey graduated from Lincoln Community High School and is currently a student at Southern Illinois University in Carbondale

Brittany Colby is the daughter of Dean and Kenda Colby of Lincoln. At 20, she is a graduate of Lincoln Community High School and Lincoln College. This fall she will be attending Roosevelt University in Chicago.

Shelby Daughtery of Atlanta is the 20-year-old daughter of Tonya Bassett and Benjie Daugherty. Shelby is a graduate of Olympia High School and is currently attending Southern Illinois University in Edwardsville.