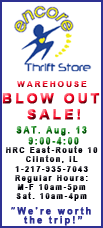 The United States has until Aug. 2 -- now just a week away -- to reach a deal to increase its $14.3 trillion debt limit or face not being able to pay its bills. That has led to fears the world's largest economy could default on its financial obligations and send shockwaves throughout world markets.
Both Democrat Obama and the Speaker of the House of Representatives, Republican John Boehner, spoke to Americans on Monday. Obama said a compromise was needed to avoid a "reckless and irresponsible" outcome. Boehner appeared to dig in his heels, saying Obama would not get what he seeks.
Democrats are seeking a combination of spending cuts and revenue increases to solve the debt crisis, while Republicans have vowed that any compromise must not include higher taxes.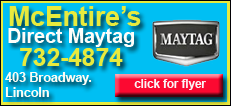 Though most investors think a last-minute deal to raise the debt limit will eventually emerge, the difficulty of reaching an agreement may leave a lasting impact on investor sentiment. A big worry in the markets is that only a short-term deal will be agreed, with a promise to revisit the issue later. The problem is that next year is election year.
"It's hard to see anything more significant right now than U.S. lawmakers ensuring they don't navigate the global economy into a very dark pit," said Ben Critchley, sales trader at IG Index.
In Europe, the FTSE 100 index of leading British shares was down 0.2 percent at 5,915 while Germany's DAX fell 0.2 percent to 7,327. The CAC-40 in France was 0.8 percent lower at 3,782.
Soft earnings from Deutsche Bank, BP and UBS as well as meager growth figures in Britain weighed further on sentiment.
Wall Street was poised for a fairly flat opening -- Dow futures were up 0.1 percent at 12,563 while the broader Standard & Poor's 500 futures rose an equivalent rate to 1,335. On Monday, the Dow fell 0.7 percent while the S&P slipped 0.6 percent.
The dollar has also drifted downward as the negotiations have dragged on. By late morning London time, it was 0.7 percent higher at $1.4472, its highest level since July 5.
"Lack of progress in the debt ceiling negotiations in Washington is increasingly hurting the dollar," said Philip Marey, an analyst at Rabobank International.