Today's highlight in history:
On July 26, 1775, Benjamin Franklin became America's first Postmaster-General.
On this date:
In 1788, New York became the 11th state to ratify the U.S. Constitution.
In 1847, the western African country of Liberia, founded by freed American slaves, declared its independence.
In 1882, the Richard Wagner opera "Parsifal" premiered in Bayreuth, Germany.
In 1908, U.S. Attorney General Charles J. Bonaparte ordered creation of a force of special agents that was a forerunner of the Federal Bureau of Investigation.
In 1947, President Harry S. Truman signed the National Security Act, which established the National Military Establishment (later renamed the Department of Defense).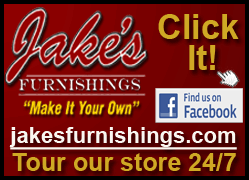 In 1952, Argentina's first lady, Eva Peron, died in Buenos Aires at age 33.
In 1971, Apollo 15 was launched from Cape Kennedy on America's fourth manned mission to the moon. Photographer Diane Arbus died in New York at age 48.
In 1986, kidnappers in Lebanon released the Rev. Lawrence Martin Jenco, an American hostage held for nearly 19 months. American statesman W. Averell Harriman died in Yorktown Heights, N.Y., at age 94.
In 1989, Mark Wellman, a 29-year-old paraplegic, reached the summit of El Capitan in Yosemite (yoh-SEHM'-uh-tee) National Park after hauling himself up the granite cliff six inches at a time over nine days.
In 1990, President George H.W. Bush signed the Americans with Disabilities Act of 1990.
Ten years ago: China granted parole to two U.S.-based scholars convicted of spying for Taiwan.