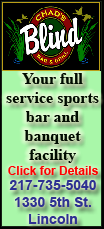 And maybe into the fall.
With the 4 1/2-month lockout over, everything about the next few weeks, perhaps months, in the NFL will be tough. The lockout erased all offseason activities; dozens of players, particularly rookies or those whose coaching staffs have changed, haven't seen playbooks yet. And it prevented players from working out at team facilities with team doctors and trainers, a key to staying in football shape.
"I think it's pretty much going to be a whirlwind," Bengals tight end Reggie Kelly said Monday. "It's going to be a lot of not necessarily chaos, but it's not going to be an ideal type of situation. A lot of things are fast-forwarded ...
"Obviously, we've never faced anything like this before. We never faced not having offseason training."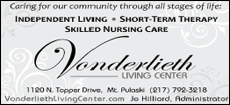 The whirlwind begins Tuesday, when teams can start signing 2011 draft picks and rookie free agents. They also can begin making trades and have conversations with veteran free agents from all teams. But no signings can occur until Friday, and there will be no window for teams to negotiate exclusively with their own veteran free agents.
"It's going to be like speed dating," agent Joe Linta said. "I worry we won't have the time to think about it like before. And we can't sign until Friday and can't practice until (next) Monday or Tuesday or so.
"Every coach will need a personal psychiatrist."
Of primary concern is that the product on the field might not match what the NFL usually provides, and that could be the biggest impact of the lockout.
"I don't think the product is going to be as good as early, especially if we have to play a preseason game as it's scheduled on a week's practice," Cardinals star receiver Larry Fitzgerald said Monday after the players' executive committee and team representatives approved a labor agreement with the league. "That's going to be tough."
If fans thought preseason games were hard to watch before, just wait.
And don't wait for the big stars to make many appearances, at least not until deep into the preseason. The first two weeks of exhibition games might look like scrimmages -- college scrimmages.
"I think we have to be very careful with these training camp practices and preseason games," Kelly said. "A lot of players don't have playbooks, a lot of young guys are not acclimated to the NFL yet. You have to gradually work guys into the NFL system. I could see guys suffer a lot of injuries, a lot of miscues and blown assignments. That's not what you want out of NFL football. You want to give the fans a good, quality game. Even if you err on the side of caution, I think that's good."
Tell that to the folks dishing out regular-season prices for tickets.
Then again, maybe they should be used to hiding their eyes.