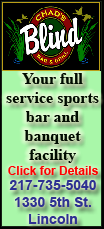 But the lockout -- at last -- has a hero.
That would be Robert Kraft, the soft-spoken, silver-haired Patriots owner who fought back tears and nearly disappeared while wrapped up in that memorable hug from XXL-sized player rep Jeff Saturday.
"A special thanks to Myra Kraft, who even in her weakest moment allowed Mr. Kraft to come and fight this out," Saturday, who plays for AFC rival Indianapolis, said moments earlier.
"Without him, this deal does not get done. ... He's a man who helped us save football."
Kraft is hardly the only guy who deserves credit for ending our long National (Football League) nightmare. But there was a reason his was the name people on both sides of the labor divide kept coming back to while the TV cameras rolled. Kraft's brief turn in front of the microphones had barely begun Monday when it became apparent why.
"I'd like to apologize to the fans, that for the last five, six months we've been talking about the business of football, not what goes on on the field," he said.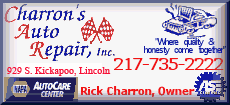 From that thoughtful first note, what followed was mostly standard fare. Kraft said the league would flourish, current players would be better protected, and the retirees who built the league's foundation would not be forgotten. He praised Commissioner Roger Goodell, players association chief DeMaurice Smith and player reps Domonique Foxworth and Saturday for not losing sight of "what was good for the game." About the only contribution Kraft didn't get around to mentioning was his own.
Last Friday, he buried Myra, his wife of 48 years, after a months-long battle with cancer. For much of that time, Kraft had been shuttling back and forth between her hospital bed and the bargaining table, largely because he was one of the few owners the players felt they could trust. There was good reason for that, too.
Kraft has riled fellow owners before, and more than a few guys who played -- and still play -- for his Patriots. He likes to win and makes few bones about it. That explains why he didn't flinch when he forced Bill Parcells out of New England and handed over day-to-day control of the entire operation to his cold-hearted coach, Bill Belichick.
But it was also Kraft who stepped up and took responsibility when Belichick -- remember Spygate? -- got caught wanting to win by any means necessary. Though few people remember it now, he also relinquished the draft rights to Christian Peter, a fifth-round pick from Nebraska, in 1996 because of a checkered past involving violence against women. What even fewer people knew is that Kraft made the move because of Myra's persistent intervention.