Derek Jeter and Mark Teixeira each homered and drove in three runs, Freddy Garcia stifled his former team and the New York Yankees handed snakebit Seattle its 16th straight loss with a 10-3 victory Monday night.
"They're staying together with this thing, it's just a hell of a thing we're going through right now," manager Eric Wedge said. "We just got to keep showing up and doing different things and trying different things to try and get back on track."
A rain delay of 1 hour, 57 minutes was the only thing that slowed this loss for Seattle. The game was barely under way when Teixeira crushed any pregame hopes Seattle had of jumping out early and snapping the streak, hitting a rare homer into the second deck in left field after Curtis Granderson walked in the first. In the third, Jeter hit his first homer since connecting for hit No. 3,000 on July 9. He also tripled in the eighth.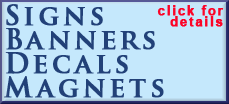 Five Yankees had RBIs in the fourth against Jason Vargas (6-9), an inning in which the Mariners made two errors and were on the wrong side of what appeared to be a missed call at first base -- one of two calls to go against Seattle.
"You don't blame things," said Adam Kennedy, who made one error in the fourth. "But it's true, when things are going bad that's what happens."
After scoring 29 runs in the past six games and still breaking the franchise's 1992 record of 14 losses in a row, the Mariners went down meekly against Garcia (9-7). With only the occasional player standing at the railing at the top step of the Seattle dugout until the game was well out of hand in the eighth, the Mariners mustered just three hits through the first six innings.
Garcia got his start with Seattle in 1999, was a two-time All-Star and went to the AL championship series twice in his 5 1/2 seasons in the Pacific Northwest. He hasn't been an All-Star since but has been a steady addition to the Yankees' rotation this season.
He gave up eight hits and three runs in a season-high 7 2-3 innings, helping New York improve to 3-1 in a 13-game stretch against teams currently below .500.
"You don't want to be the guy," Garcia said about being the one to lose to a team on a losing streak. "You go out there and do the best you can do every time you go out there."