That's accord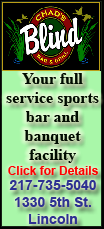 ing to a 158-page motion filed by attorneys late Monday.

Attorneys claim Blagojevich was deprived of the "presumption of innocence."

Jurors found Blagojevich guilty on 17 of 20 counts at his corruption retrial last month, including attempted extortion for trying to sell or trade President Barack Obama's vacated U.S. Senate seat.

The motion was expected. It claims the judge ruled too often for prosecutors, denying Blagojevich the ability to defend himself.

Blagojevich's attorneys have asked a judge for permission to speak with jurors. Defense attorneys often interview jurors in a search for fodder that could bolster their appeal.

The government is expected to respond to the motion next month.

Copyright 2011 The Associated Press. All rights reserved. This material may not be published, broadcast, rewritten or redistributed.