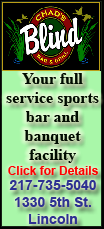 Recently, at the 64th annual Emden Homecoming parade, Bethany along with her parents, Bob and Mary Ann, took the time to talk about the very busy year Bethany and the family have had.

The Emden event marked the 58th event Bethany had attended as queen, an average of more than one per week during her reign.

Bethany will be a sophomore at Lincoln Christian University this fall, and that helped her make it to activities during the week. Being at home has allowed her to make many events a queen who went to school a good distance away couldn't attend.

But there is no question Bethany has taken her role as ambassador of the fair and Logan County with a serious passion.

Looking back a year ago, Rea was the winner in a field of eight contestants. She and her parents laughingly admitted they didn't expect her to win.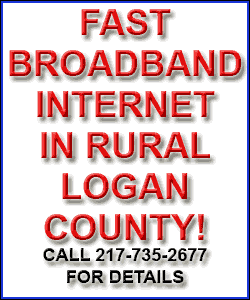 Bethany had never had a significant interest in pageants but had decided to run for queen to have a few weeks of fun and to enjoy the experience.
Bob and Mary Ann also said they thought the experience would be good for Bethany, and they hadn't placed much stock in her being the queen -- until her name was called.
What started on what ended up being the hottest day of the year in Logan County was a love affair between Bethany and the community that has only grown over the past year.
Bethany's first week as queen was the typical hectic schedule of queen's duties, that was compounded by extreme heat. As the new fair queen, she was all around the fairgrounds, passing out awards and ribbons, attending events, and being the latest ambassador of the fair. She said that experience itself was a learning experience.
"There are so many volunteers, and they do so much that it was just amazing to see all that is done behind the scenes to make the fair successful," she said.
Her eyes welled up when she spoke about the members of the fair board. "They have been so kind to me. I can't say enough. They are such an amazing group."
After the fair week, Bethany didn't put her crown on the shelf. Rather, she began a yearlong schedule of special events, fundraisers, parades and activities that she said has given her a special insight into Logan County.
"There is so much going on in the county and so many wonderful people that I have met. I have been able to see how much our community cares when they come together."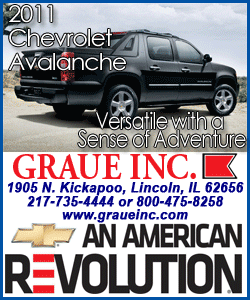 Bob and Mary Ann have either individually or together attended all the events with Bethany. Although that made for a lot of days and nights away from home, they too share their daughter's admiration of the people of Logan County.
They both agreed that when Bethany, who is adopted, spoke at an adoption fundraiser, they found their proudest moment.
"We were wowed by the way she handled herself. I mean this was our baby, and here she was an adult taking on an adult role," Mary Ann said.
There were many events the family will remember with great satisfaction. Bethany said the November food drive for the Lincoln/Logan County Food Pantry was amazing to see. And, the Toys for Tots day in December that she assisted were among the many helping community activities that she will never forget.
When Bethany was asked if she had any advice for this year's fair queen contestants, she said: "I will tell them to be themselves. Let the judges know who you are. Show them your unique qualities."
We believe that Queen Bethany has done just that for the past year. She has shown the community her own unique qualities of caring and giving that have made her a special queen to all of us.
She has been a queen always worth remembering.
[By MIKE FAK]