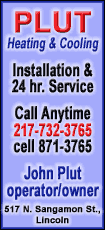 The Dow Chemical Co. is a bellwether of economic health because of its diverse array of customers, including manufacturers of toys, automobiles, farming equipment and LCD televisions.
The Midland, Mich., manufacturer said Wednesday its net income rose to $982 million, or 84 cents per share. That's up from $566 million, or 50 cents per share, a year ago.
It says revenue rose 18 percent to $16.05 billion. Sales in all operating segments rose by double-digit percentages.
Analysts surveyed by FactSet Research predicted earnings of 79 cents a share on revenue of $14.75 billion.