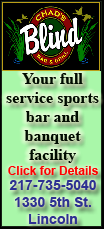 The largest publicly traded health insurer based on enrollment earned $701.6 million in the three months that ended June 30, down from $722.4 million in the same quarter last year. Earnings per share rose nearly 11 percent to $1.89 from $1.71, however, because of fewer shares outstanding.
Adjusted net income, which excludes investment gains, was $1.83 per share.
The Indianapolis company's operating revenue, which excludes investment gains or losses, climbed nearly 5 percent to $14.88 million.
The performance beat Wall Street expectations. Analysts polled by FactSet forecast, on average, a profit of $1.79 per share on $14.87 billion in revenue.
WellPoint operates Blue Cross Blue Shield plans in 14 states, including California and New York. It said total medical membership climbed 2.6 percent from the end of December to 34.2 million.
The company's benefit expense, or medical claims paid, rose 8.5 percent to $11.92 billion. WellPoint said medical costs in its Senior business were "significantly higher" than expected this year, due mainly to its Medicare Advantage enrollment in California.
Medicare Advantage plans are privately run versions of the government's Medicare program. Subsidized by the government, the plans offer basic Medicare coverage topped with extras or premiums lower than standard Medicare rates.