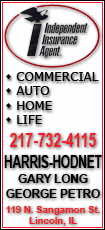 A soaring yen and rising material costs also helped drag net profit for the fiscal first quarter down to 85 billion yen ($1 billion) from 106.6 billion yen in the April-June quarter last year, Nissan Motor Co. said Wednesday.
But Nissan Chief Executive Carlos Ghosn said the numbers show the maker of the Leaf electric car and Infiniti luxury models is holding up despite the huge odds.
The magnitude-9.0 earthquake on March 11 in northeastern Japan destroyed key suppliers of components, disrupting production for all Japanese automakers.
But Nissan's production has been recovering faster than its rivals -- and Nissan officials acknowledge faster than they had expected themselves.
The result also outdid forecasts. A FactSet survey of analysts forecast a profit of 55 billion yen ($705 million).
Nissan sold 1.056 million vehicles in the quarter, up 10.6 percent from a year earlier. Quarterly sales edged up 1.6 percent to 2.08 trillion yen ($26.7 billion).