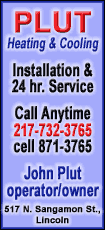 The United States has until Aug. 2 -- just a week away -- to reach a deal to increase its $14.3 trillion debt limit or face not being able to pay its bills. That has led to fears the country could default on its financial obligations, which could send shockwaves through financial markets, already stung by the debt crisis that has afflicted Europe for the past 18 months.
Republican leaders had promised a vote on Wednesday in the House of Representatives on a plan to increase the debt limit and avoid America's first-ever default. But the vote was put off until at least Thursday.
Currently, about 40 cents of every dollar spent by the U.S. government is borrowed. Lawmakers are divided over how to get the U.S. government accounts into a healthier state in the longer term.
Even if a deal is reached, there are fears the U.S. could still lose its top credit rating. A downgrade could cost the federal government an extra $100 billion in interest payments a year.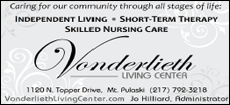 Though most investors think a last-minute deal to raise the debt limit will eventually emerge, the difficulty of reaching an agreement may leave a lasting impact on investor sentiment. That was evident in the price of gold, which is widely used as a safe haven investment and hit a new nominal record high above $1,625 on Wednesday.
A big worry in the markets is that only a short-term deal will be agreed, with a promise to revisit the issue later. The problem is that next year is election year.
"Investors remain hopeful that a deal can be made in time, but the longer the delay goes on, the more entrenched investors fears become," said Joshua Raymond, chief market strategist at City Index.
In Europe, the FTSE 100 index of leading British shares was down 0.3 percent at 5,913 while Germany's DAX fell a similar rate to 7,328. The CAC-40 in France fared even worse, trading 0.8 percent lower at 3,759.
A raft of disappointing earnings in Europe did nothing to lift the mood. Spanish bank Banco Santander SA, French car company Peugeot SA and German pharmaceutical company Merck KGaA were all trading sharply lower after their latest earnings updates.
Wall Street was poised for very modest gains at the open -- Dow futures were up 0.1 percent at 12,440 while the broader Standard & Poor's 500 futures were more or less flat at 1,326.
Ben Critchley, a sales trader at IG Index, said investors will be keeping a close watch on the testimony of senior credit ratings agency staff to Congress later.
"This may offer further direction on the likelihood of a downgrade for the U.S.," he said.
Monthly durable goods data may also attract some attention. The consensus in the markets is that the headline figure, which includes volatile aircraft and defense orders, increased by a monthly rate of 0.3 percent in July.